Commission Hero 2021 Review: What They Haven't Told You
Do you have a dead-end job, a limited income, and wish to earn more? How do you make an alternative career from home?
Considered the next big thing in affiliate marketing, Commission Hero aims to let users earn money commission-free. The program claims it can enable its users to earn $1000 per day, even if they have zero online experience.
Let's find out what this course has to offer and if it really lives up to the hype.
What is Commission Hero?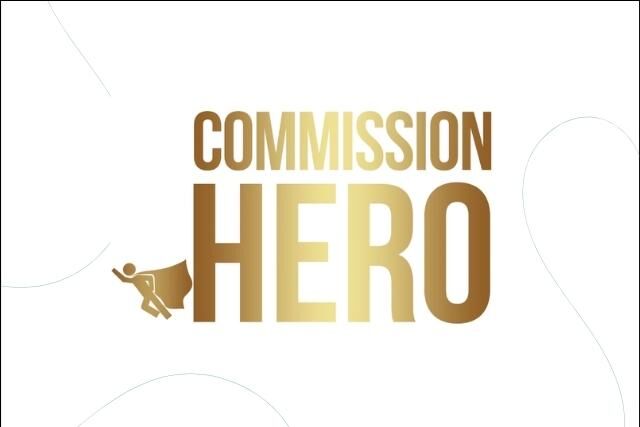 The idea behind Commission Hero is simple:
It's a platform where you can learn how to make money through affiliate marketing if you are unfamiliar with the process, following Robby Blanchard's blueprint.
Anyone can start a freelance business or affiliate site with the click of a button. However, only a few understand how to effectively capture qualified leads, and Robbyn is undoubtedly an expert.
(More on that later.)
It provides a simple 3-step system that uses Facebook to promote Clickbank products so you can earn $1,000 or more per day.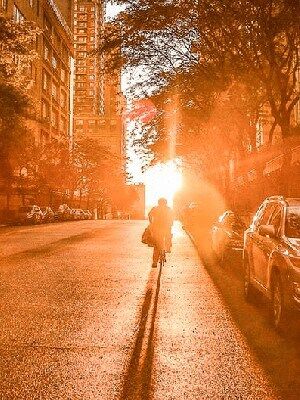 Do You Want the #1 Rated Semi-Passive Income Business?
Semi-Passive
Recurring Income
Live Bootcamp
80% of the Work Done for you
Proven Experts
Who is Robby Blanchard?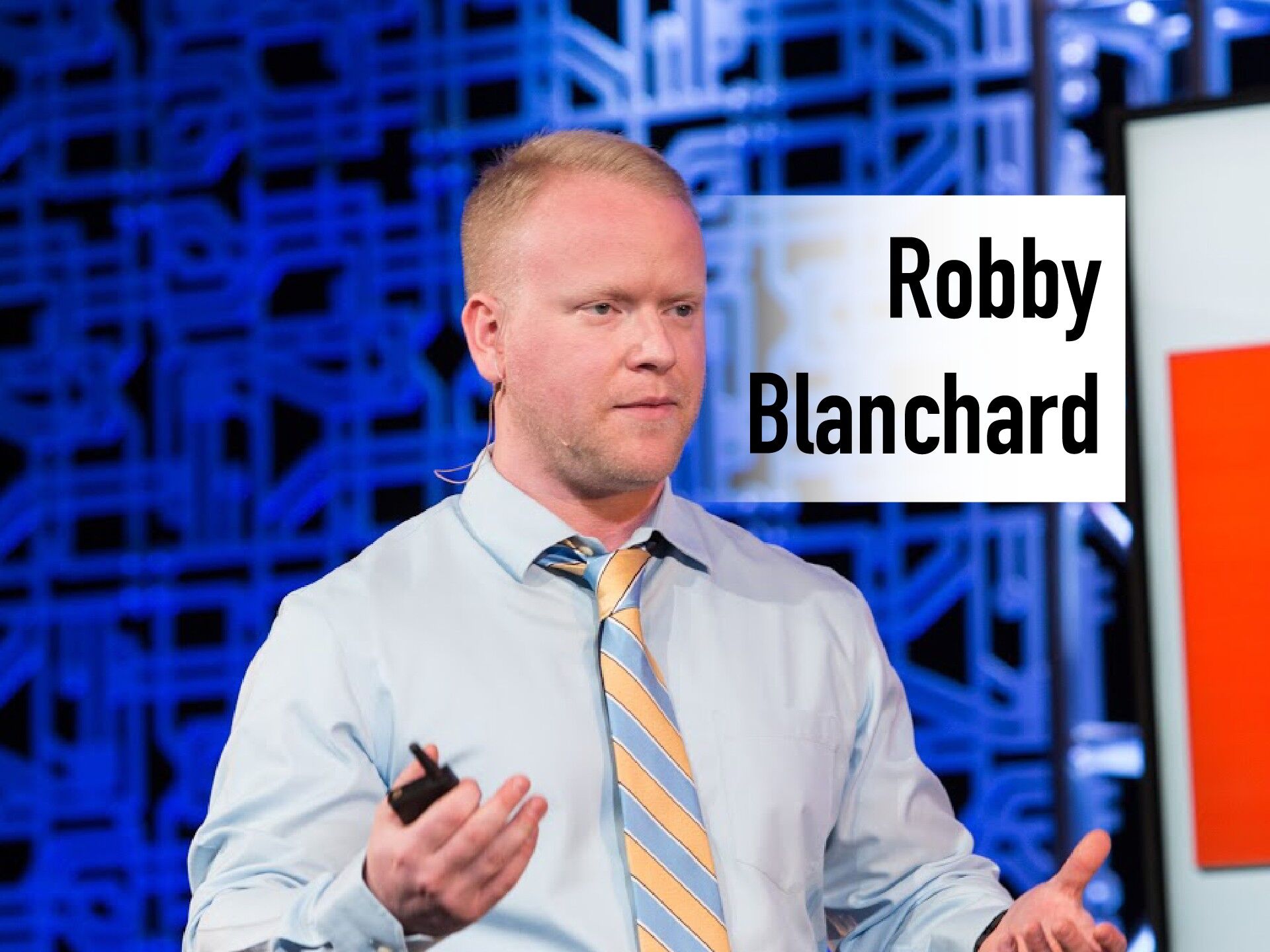 If you happen or want to be a Clickbank affiliate, one of the big names you'll hear in this industry is Robby Blanchard.
With over $1.8 million dollars in commissions within four months, he held the #1 spot on ClickBank Leaderboard in 2019.
Robby is the CEO of Blanchard Media, a digital marketing and social media services agency that caters to ad campaign management, private consulting, and coaching to clients such as Fit Body Bootcamp, Paleo Secret, and Jason Capital International.
Before becoming a highly successful online marketer, he had humble beginnings as a former personal trainer and gym owner.
He experienced highs and lows in his business. He shared that during the hard times, he had to choose between a good meal and paying his bills.
He learned about Facebook paid ads and decided to give it a try in promoting his gym. This turned out to be a huge success.
Then, he created his own fitness program called the 6-Week Shred and sold it on ClickBank.
According to Robby, his fitness program was making as much as $10,000 per week through ClickBank. With the success of his affiliates, he became motivated to try affiliate marketing himself.
This led him to promote his own product, CrossFitters, as well as many high-converting ClickBank offers.
From one campaign to another, his earnings increased from $1,000k a day to sometimes over $50,000 a day.
Soon enough, he brought his winning formula to his recently-developed marketing course, Commission Hero.
Robby Blanchard Net Worth
Robby Blanchard has reached the top of Clickbank and there's no doubt that he's made a crazy amount of cash online.
But what's the real net worth of Robby Blanchard? Let's get to the bottom of this.
The truth is, Robby Blanchard's net worth has not been revealed to the public, but it is rumored that he makes $1,000 a day through affiliate marketing -which is 10x more than what the average ClickBank affiliate makes.
He's been featured on numerous popular publications including Entrepreneur, The Huffington Post, and Forbes to name a few.
In his Commission Hero online training program, Robby shares his experiences and strategies in the Clickbank field, to help the readers become successful affiliate marketers themselves.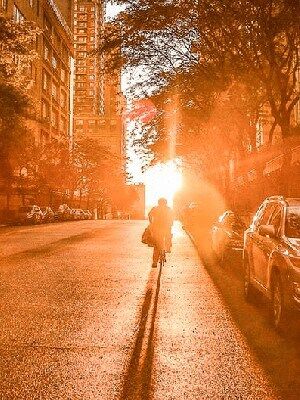 Do You Want the #1 Rated Semi-Passive Income Business?
Semi-Passive
Recurring Income
Live Bootcamp
80% of the Work Done for you
Proven Experts
How Does Commission Hero Work?
So, how exactly does it work?
Commission Hero is completely built around Robby Blanchard's 3-steps to success in affiliate marketing. These are: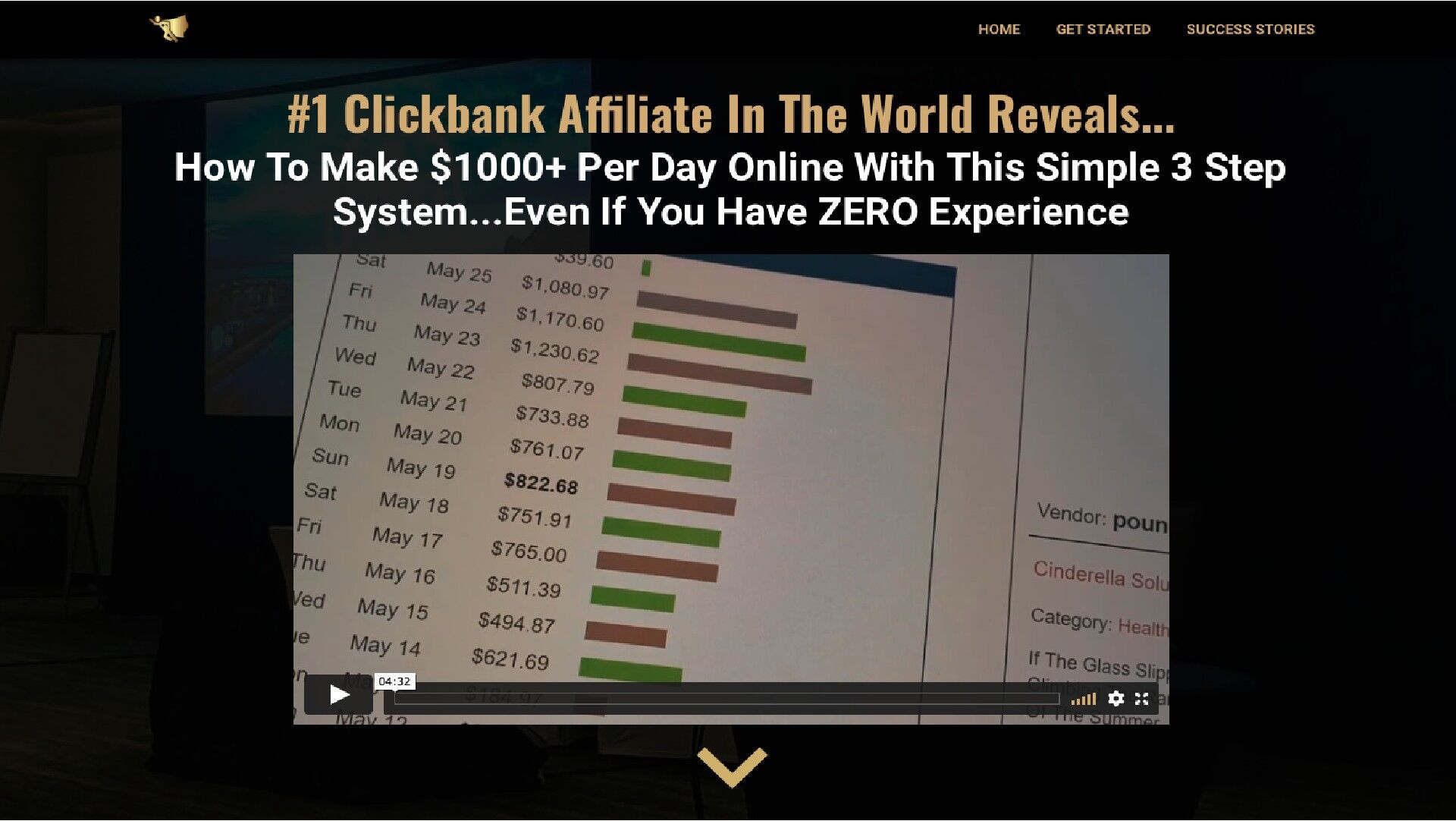 Step 1 – Find the best and highest paying offers
The first step is to find the best and highest paying commission in Clickbank.
Each Clickbank offer has a set commission they pay out to their affiliates every time a customer clicks on an advertisement/affiliate link on one of their websites.
This could be a specific company, an entire network of companies, or a person (or group) that has built a business model around getting Clickbank affiliates to pay them thousands of dollars every year for promoting Clickbank products and services.
So, on Commission Hero, Robby will take you through his process of finding the highest-paying offers in between the huge amounts of offers you can find in Clickbank. You'll also learn how to determine the minimum spend needed to trigger the commission. This is critical as you don't want to exceed your limit and risk getting hit with a small commission.
Step 2 – Build Landing Pages For Those Offers
To start working with Clickbank, you will need to determine which of your products is most popular, and then create a landing page dedicated to promoting that product.
Clickbank will then pay you a commission on every sale that customers make using your Clickbank affiliate code.
Easy, right?
On Commission Hero you'll also learn how to build beautiful and intuitive landing pages following Robby Blanchard's blueprint.
You really don't need to be tech-savvy; Clickbank has landing page templates you can use..
These landing pages are made up of three parts: pricing information, a contact form, and a button for subscribing to the service. And each part focuses on getting customers to make one transaction right after visiting the page.
These affiliate landing pages will not only generate traffic but will also direct visitors to a Clickbank portal where they can complete their purchases.
Step 3 – Use Facebook to run ads to those offers and make a profit
Following Robby's training, you'll have the opportunity to earn some serious cash by using Facebook ads to get traffic to the affiliate landing pages you previously created.
Yep, you read that correctly.
Robby put together a system that gives you the chance to earn money by using your Facebook ads.
You don't have to be an expert marketer or even have a blog to make money with Facebook ads. All you need to do is follow one simple set of instructions and you will start making money pretty quickly.
Inside Commission Hero – Overview
What Does It Include?
Main Product
The following are included in the main package:
Complete Commission Hero System, which mainly consists of 6 resource materials and 32 video tutorials that show exactly how you can generate massive commissions from affiliate marketing within the shortest possible time.
Complete Access to the Private Coaching Group, an around-the-clock support group where you can share your successes and frustrations with, or ask questions, as you progress through the course.
Million Dollar Ad Images comprises over 20 images used by Robby himself, which catapulted him to success.
Complete Facebook Super Profits Training System, which teaches you some marketing strategies that will enable you to scale your business, command higher commissions, and increase sales by 25%, to name a few.
Complete Done-For-You Landing Pages that you can plug and play immediately so you don't have to waste time in creating your own.
Bonuses
You will also get the following bonuses:
Live Weekly QnA's & Coaching, where you have a chance to communicate with Robby and his team and get the most help and support you need to fast track your success.
Million Dollar Rolodex Of Contacts, that sets you to get higher commissions, ranging from75% to 100% increase from every offer you promote.
Snapchat Training, to teach you the basics of how to maximize this platform in running profitable campaigns and in the long run, making more money online.
$10k Month Email Marketing Module, to guide you in creating an email campaign that will catch the reader's attention.
Access To the Facebook Insider, where you'll learn something more about launching effective ad campaigns on Facebook.
Member's Area
Once registered, here's a preview of what you'll see in the Commission Hero members' area:
Welcome
Getting Started
Finding the Right Offers
Finding Your Ad Image
Setting Up Your Landing Page
Setting Up Facebook Account
Setting Up Facebook Pixel
Tracking Your Campaigns
Scaling your campaigns
Ninja Tactics
Bonuses
Spotlight Offers
Exclusive Extra Bonus
Inner Circle Coaching
How Much Does Commission Hero Cost?
You can get full access to Commission Hero for a one-time payment of $997, or two payments of $597, which are billed one month apart.
However, Commission Hero is not without additional costs.
Their sales page mentioned that the only extra capital you'll spend is a minimum of $10 to $20 dollars daily for the ads.
Are There Any Additional Costs?
In reality, though, you will be spending some more on online tools to implement the whole system.
You can opt for the software of your choice, but these are some of the recommended tools that you'll need:
ClickFunnels for creating landing pages costs $97 per month.
ClickMagick as a tracking tool costs $27 a month
GetResponse, an autoresponder for collecting and sending emails, costs $15 a month
Fiverr, an online marketplace to search and hire graphic designers for your ad campaigns – starting at $5 per design
In addition, if you join the Inner Circle, you'll be paying an additional $297 per month. With that amount, you'll get the following benefits:
"Done for you" funnels (landing pages, ad copy, etc)
Active Facebook group
Weekly webinar
Private coaching with Robby
Commission Hero – Refund and Discounts
This course has a return policy, but you are bound to put the product to test for a full 12 months.
When you aren't satisfied with the results after this period, only then will you be able to get a refund.
There is no special offer or discount for Commission Hero.
It doesn't offer a free product trial or initial test for a few weeks or so.
But the course does offer free training that basically teaches you how to generate $1000 a day.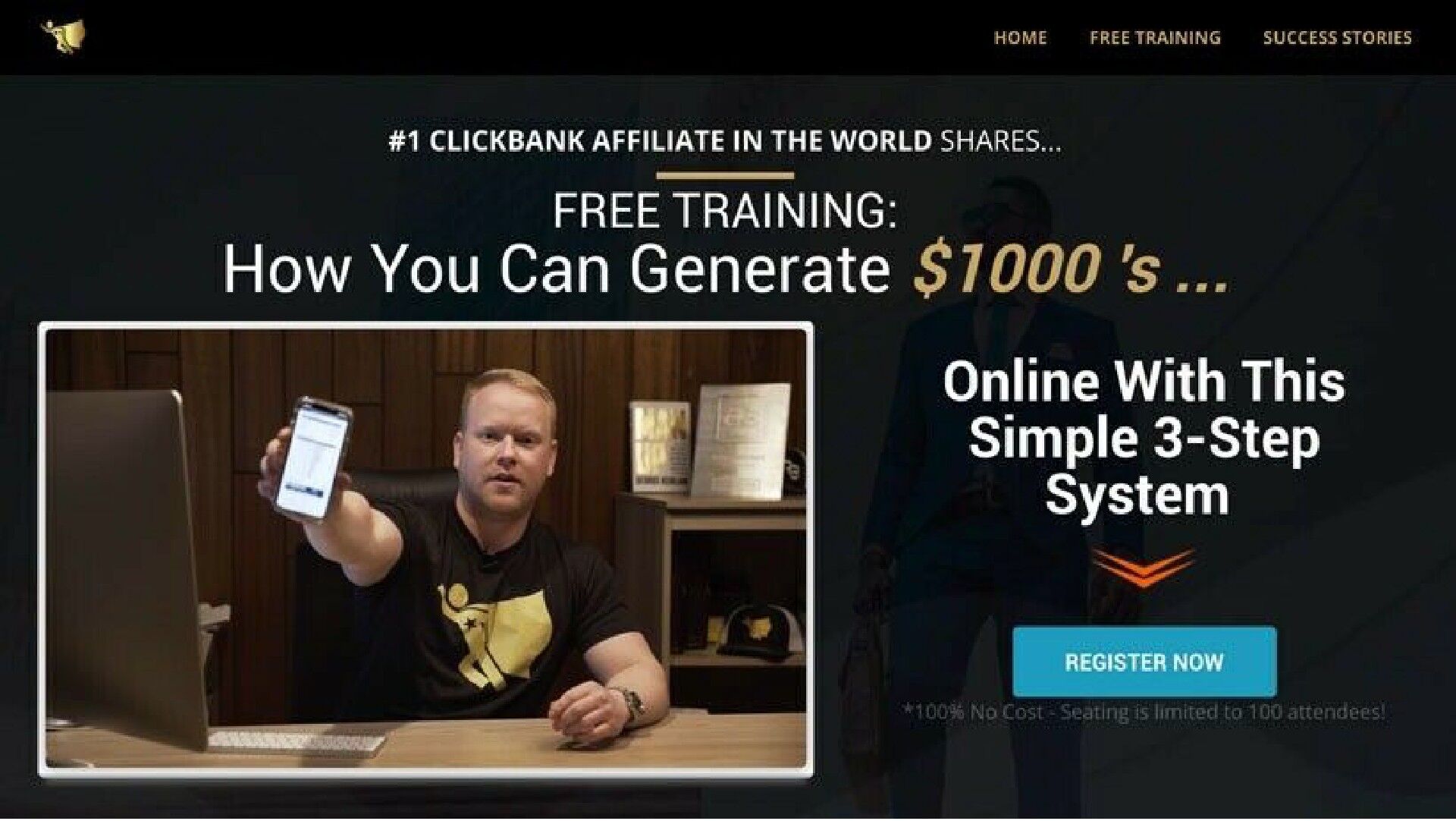 What I Like About Commission Hero (Benefits)
It teaches you everything you need to know about making money online via Facebook advertising.
It is developed by a trustworthy person who became insanely successful in affiliate marketing.
It gives you access to swipe files, ad images, and landing pages that you can utilize right away.
It equips you with the right strategies in running your own ad campaigns.
It is not a self-promoting program unlike other systems that only teach you to promote the same system, so you actually learn to create your own campaigns in "any niche" of your choice
What I Dislike About this Training Course (Issues)
It is way too pricey with all the hidden monthly fees not mentioned on the sales page.
It has a harsh refund policy which is not typically implemented by other online marketing courses.
It has a limited scope; it only teaches you about earning money through paid Facebook ads and Clickbank.
It does not cover email marketing, list building, or free traffic.
Your Facebook accounts are susceptible to shutdowns.
Their claim that you will earn $1000 a day appears overhyped, to say the least; this is because even if you do make $1000 or more in a day, your proof of income is not tantamount to your net profit.
You'll be spending a lot on paid traffic, monthly subscriptions to online tools, as well as inner circle membership, to get the most benefit from the system.
Can You Make Money With This Course?
Can you make money with this course? The short answer: Yes, although it takes a bit of work.
Commission Hero is not a "business in a box" where everything is done for you. Your source of income does not come from it.
The course simply lays down the foundation to enable you to earn money on the web.
Commission Hero will give you a work-based approach, but the methods they use are not unique to this course.
Running Facebook ads can be seen as one of the quickest ways to get traffic.But for me, the amount of money you have to invest can be even greater than the amount of profit you are going to generate.
That's why I think generating traffic for local businesses using Google Ads is the best way to keep your pockets safe while generating HUGE amounts of money.
Anyway, I think after finishing this course, you will have taken away some valuable pieces of information that will help you not only grow your affiliate business but also take it to the next level.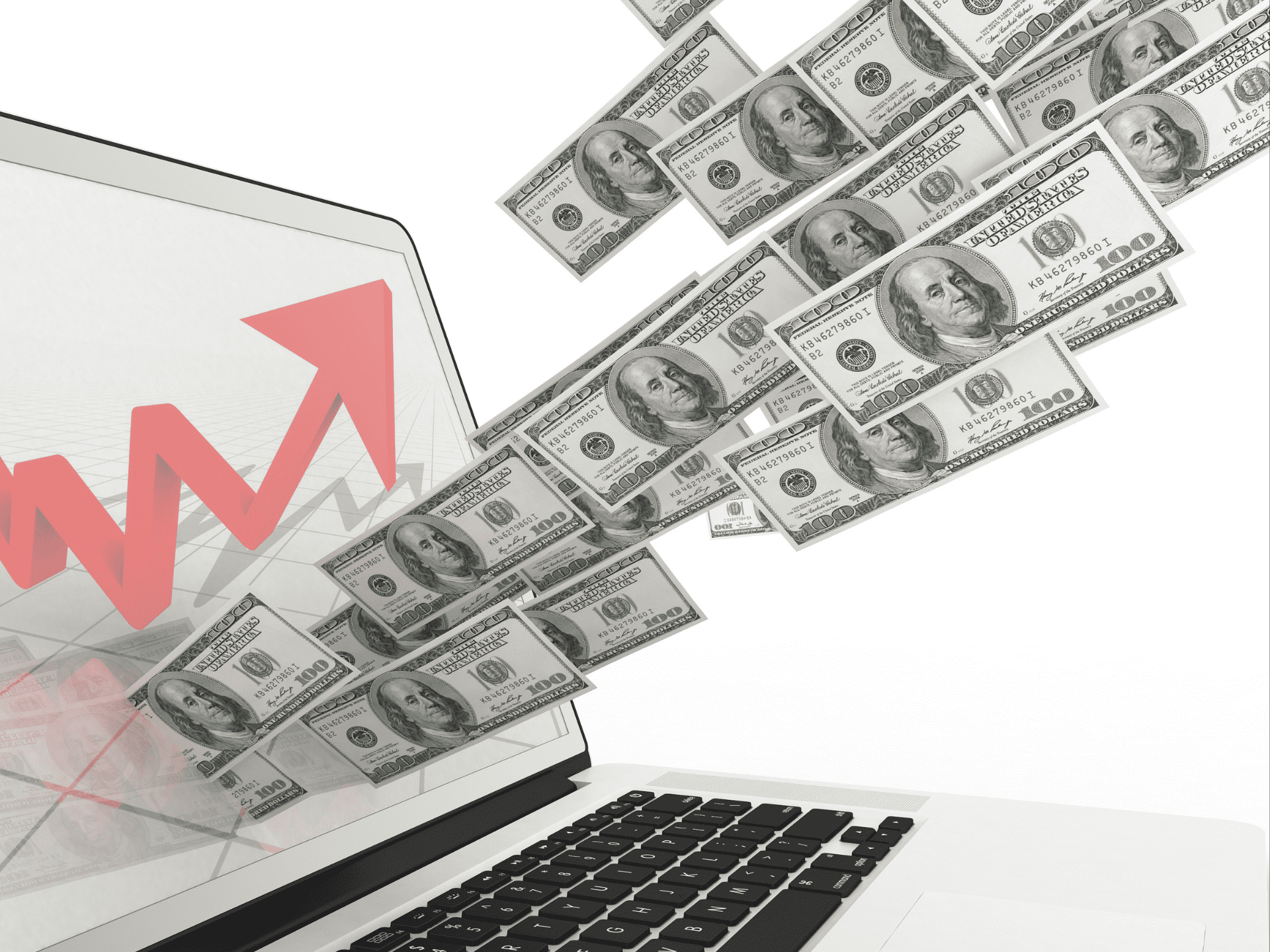 Is Commission Hero's System Legit or a Scam?
By the looks of Robby's achievements and his students' good reviews about the program, I can tell that Commission Hero is not a scam.
To be honest, I am a bit wary of anyone who claims to have discovered a way to make huge sums of money online and shows proof of earnings to that effect.
Even a real con artist can do that!
But I think what sets Robby Blanchard apart from other gurus is his being transparent and generous in sharing content about his business.
If you happen to watch any of the videos on his YouTube channel you'll find a lot of valuable content about online marketing that is quite helpful to a beginner.
He even shares about his personal journey from being a struggling gym owner to becoming the leading affiliate who raked in million of dollars in commissions.
He has quite a lot of experience that made him an expert in the field of Facebook advertising, making me believe that he is a real deal. Having said that, I don't think he would let any false claims tarnish his good name.
That's why his dedication and hard work are all reflected on Commission Hero, which appeared to have helped a lot of people become successful in affiliate marketing.
This is not to say that the training course is without any issues at all. Let's dig into that later in this review.
Final Thoughts on Commission Hero
Commission Hero is a great online marketing course because it equips you with ample knowledge and proper techniques for creating powerful campaign ads using Facebook.
Regardless of your level of experience in affiliate marketing, you can definitely take the course and see for yourself how you can earn big commissions once you put their teachings into practice.
But because this course is created for paid traffic options, I will recommend this to those who can afford it or are willing to spend extra cash on paid ads, tool subscription costs, and membership fees.
Now, If you're looking to make money without spending a dime in advertising, don't miss this opportunity.