iMarketsLive Honest Review 2021 – Legit or Scam?
If you're into forex and currency trading, I'm sure you've heard of iMarketsLive.
This MLM is brand-recognized but not necessarily to its advantage; in fact, it has a terrible reputation. iMarketsLive has been promising for years life-changing results in a matter of weeks with little effort.
So, in today's review, I'm going to break them down and show you which are the red flags you should be looking at when determining if iMarketsLive is worth your time or not.
Let's get right into it.
What is iMarketsLive?
iMarketsLive is a platform consisting of a collection of applications and tools designed to help traders achieve their investment goals.
If you search through the Internet, you'll read that several members have invested heavily in iMarketsLive and believe in its potential as a critically important tool in the toolkit of any trader who takes any interest in the financial markets.
Unfortunately, iMarketsLive's origins are somewhat mired in controversy.
It's true that it's led by a brilliant team of experienced trading executives, and that it's growing exponentially and helping thousands of people succeed in Forex trading.
But it's known for some shady practices. For example, it doesn't offer any service or product directly; the only way to obtain their services is by being part of and paying for the affiliate membership.
iMarketsLive – Overview
Among the softwares they offer to help you invest your money, you'll find:
FX signals Live. Which is an expert signal repeater where they tell you exactly where to invest.
IML signal App. It is an application on the cell phone where supposedly they also give you signals given by experts and you say to invest or not.
Harmonic pattern scanner.
iMarketsLive – Services And Training
Daily Swing Trades, where you can see the Trades that Christopher Terry makes and with which you can learn and have the possibility of winning in the currency recommended by him.
IML Academy to train you in the use of the harmonic scanner.
Live Training Room. very similar to Daily swing, where you can see C. Terry investing and reducing risks.
IML TV. Forex training at any time you want.
Apparently, all their products or services are very similar to each other, the objective is that you learn to invest as a professional in FOREX.
How Much Does It Cost to Get Started?
To be part of this "great" club of supposed investors you must start with $210 dollars and maintain a monthly subscription of $60 dollars.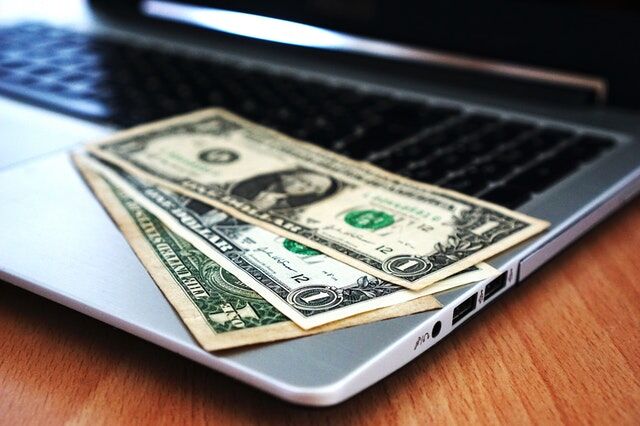 How Do You Make Money At iMarketsLive?
It should be like this, investing in Forex, period. But no.
With a non-existent product or service to be sold to retail or to an end customer, there's no way to make money selling without having to bring in more people.
Simply making money in Forex is forgotten by focusing only on your real opportunity, your compensation plan, and the real basis of your business.
They offer you 4 ways to earn money:
Builder Bonus. You earn up to $ 35 per person directly enrolled.
Royalties Bonus. You earn 65% in commissions
Bonus for rank acquisition.
Chairman's Club Bonus. 1% divided
As you can see, it seems that being an investor and risking your own money is no longer attractive, and recruiting people and growing an organization begins to look better and more profitable.
How Does iMarketsLive Work?
Supposedly, once you acquire the iMarketsLive membership you'll begin to know and learn to invest in Forex.
At the time of doing so, you'll get the "tools" and advice of "experts" in Forex trading. So, by following their advice and using their tools you'll earn a lot of money investing in FOREX.
But that's not all, iMarketsLive for some reason believes that making money in Forex is not enough and wants you to have more opportunities to earn money.
So much so that the profits in Forex investments are in the background compared to what it has in store for you.
That's right.
A company supposedly with the wisdom of Forex investment experts, who claim to have the tools to earn the money you want, who know where to really invest, which currency will go up or down, who has practically everything to become millionaires in an industry, where millions of dollars move…
Offers you the opportunity to earn money by doing something more "attractive": recruiting people.
So, where's the importance of the investment business? Ahh no, now the good thing is the opportunity to offer this opportunity to others and earn commissions for enrolling them and making them part of the company.
So best of all, you have to get people into this and all become millionaires!
Weird, no?
That's why I usually look away from this type of business.
If you can't sell water to a whale, this is not your field.
Lead generation with ads is much better than the disguised "pyramid scheme" that iMarketsLive offers you.
Can you really make money with iMarket Live?
Now you may be asking…
So, can I make money from this?
There's no guarantee.
As it's with most MLM's, only 1% earn income, and the rest remain in debt, spent, and with the products at home.
Although in the case of iMarketsLive there are no products that you can at least keep.
Who is iMarketsLive for?
It's obvious that for those who want a better life, better social status and financial freedom.
But really those who may be behind this are people who believe that there are shortcuts to a better life.
People who believe that things can be achieved automatically simply by paying a monthly subscription and leave everything in the hands of software that will multiply your money.
The problem here's that I highly doubt that will happen, and what started as a promise to make money in Forex will turn into a nightmare.
In fact, iMarketsLive isn't even for people who want to risk their money investing alone, it doesn't give or offer the seriousness that a company dedicated to investment trading should have.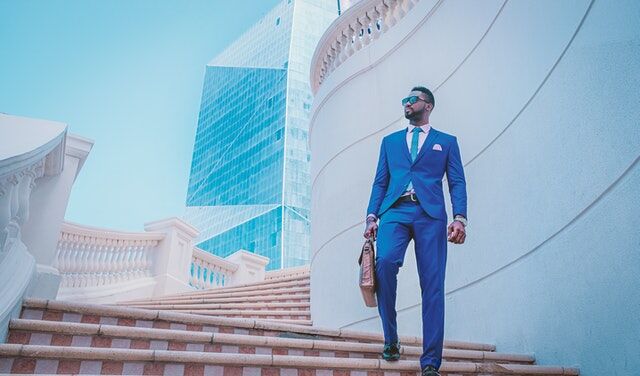 Is iMarketsLive a Legit Company or a Scam?
Now, let me take you through the reasons why I think you'd be better away from iMarketsLive:
→ # 1 Red Flag: It doesn't really offer a product or service.
By acquiring the iMarketsLive membership you'll get warning software to know where and when to supposedly invest your money, trading training, and live training to improve as an investor.
→ 2 Red Flag: Too good to be true. Typically scams use these types of hooks to attract potential prey.
The problem here's that, they paint things only on the side that they want you to see them, they never mention the high risks involved in investing in FOREX, even for the most experienced.
→ 3 Red Flag: the only way to earn money is through getting more people and so on.
In fact, the only thing you sell is the opportunity to make money in Forex, which in the end, becomes the opportunity to sell someone else the opportunity to make money in Forex and so on.
→ 4 Red Flag, recurring payments to keep the pyramid running.
Final Thoughts: Should You Trust iMarketsLive?
Can iMarketsLive really be trusted?
The answer to this is a resounding NO, and I'll explain to you why:
It has all the red flags of a Ponzi scheme. You don't really have a product, the only real way to make money is by bringing in more people and your monthly payment is how the pyramid is maintained.
I can go on and on, but I think this is more than enough to call this pseudo-money-making opportunity…
Despite numerous problems iMarketsLive has managed to increase in members and followers, there is no denying the fact that this is a company based on lies and deception.
I've decided to share my findings with the hope that others will be aware of what they're buying into and drawn away from this scammy haven for statistics-based entrepreneurs.
I encourage you to research any product or service you're considering purchasing online and ask yourself things like: Is this company reputable? Are they providing real value? Are their services genuine? If not, then don't go there
Verdict: SCAM, Stay away from iMarketsLive!
And remember always these three important things to watch out for when thinking about investing in sites like iMarketsLive:
You should be skeptical about what they are offering you and give them proper respect.
Do proper research and ask any questions you have.
Explore their track record before sticking your neck out for something that could potentially make you lose a lot of money in the long run.
It's easy to get scammed, especially if you don't do your due diligence. Watch out for these warning signs if you are considering taking part in an investment/trading program!