Recently, we have been receiving many requests to review Drop Servicing Blueprint. This is often the case with training programs that are widely advertised. It is also because more and more people are getting introduced to the drop servicing model, which is better than dropshipping products in some ways.
And with more people trying to learn the ins and outs, many courses have been introduced teaching how to do drop servicing. The majority are useless.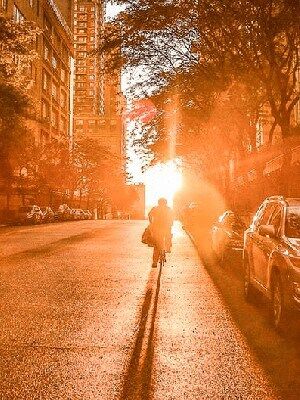 Do You Want the #1 Rated Semi-Passive Income Business?
Semi-Passive
Recurring Income
Live Bootcamp
80% of the Work Done for you
Proven Experts
So, we have spent quite some time going through the course and its pros and cons to create this review.
Let's find out if Dylan Sigley's Drop Servicing Blueprint course is worthwhile.
Drop Servicing Blueprint:
Drop servicing blueprint promises to teach you everything about starting and growing a drop servicing business. Drop servicing is very similar to dropshipping. You are working as a middleman between people who want a service and people or tools that can provide that service. It's not a new concept. We have seen many people doing the same on freelance portals (and it works for some of them).
The course will give you access to recorded lectures, live coaching sessions, a private support group, and tools.
The course currently has more than 30 hours of video lessons. You will also get access to all the updates (if there are any, which is not always the case with these courses or training programs).
Dylan Sigley Reviews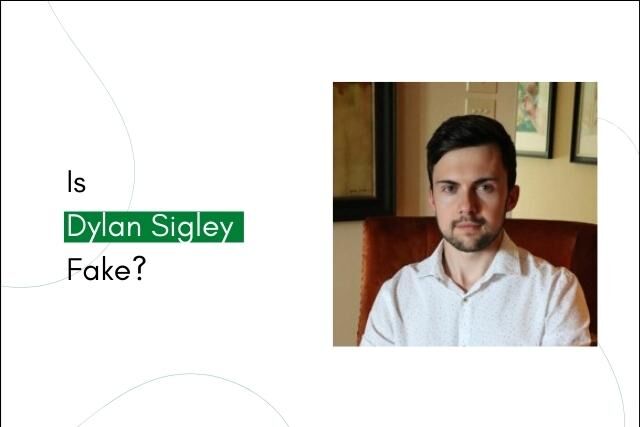 There's one thing common in almost all of those online coaches teaching how to make money online. All are young people who have had a moderate start in their careers. Although they struggled with their first few jobs or businesses, things began to change for the better. A year or two later, they had six- and seven-figure businesses.
The first online business Dylan Sigley started was in 2015. The first sale came three months later. Soon after, he quit his part-time job and started working full-time on his business.
In a short time, he grew the business to six figures and completely automated it. He was able to travel the world and live a life of total freedom.
It's a dream come true for many of us. However, it's hard to verify all these stories (and most of them are B.S).
He is now trying to help people who were in the same position as him some years ago. It is worth noting that someone starting from scratch will not get the kind of results he got.
Dylan Sigley is not fake or a fraud. You can find a lot of good, as well as some negative reviews for Dylan Sigley online. The course is legit but that does not mean that you will begin earning this kind of income in a matter of months.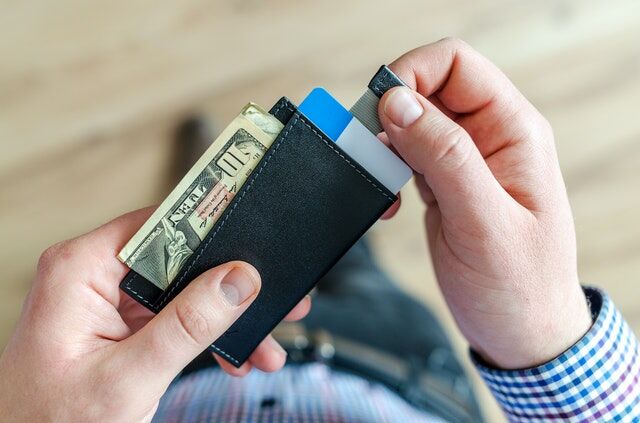 Dropservicingblueprint.com Review:
This website, Dropservicingblueprint.com offers only a few pages. The blog also only has two or three posts. Having a website without any updates or content shows that the founders are not investing much time in updating it. When a business's website or social media pages aren't regularly updated, I personally find it hard to trust them.
The website specifically mentions that representations of earnings and income made by Drop Servicing Blueprint Programs are only hypothetical. And that the examples of Dylan, Kevin, and testimonials and other examples are not intended to be and are not a guarantee that they will be achieved by you or anyone else.
Their honesty is appreciated, but this disclaimer is only given in the fine print.
Drop Servicing Blueprint Partner Program
The Drop Servicing Blueprint also offers a partner program for those who want to promote the course and earn a commission. The partner program provides affiliates with marketing materials, tracking tools, and support to help them succeed. As a partner, you can earn a commission on every sale you refer to the course. This is a great opportunity for those who want to earn passive income and help others achieve their business goals. If you're interested in becoming a partner, check out the Drop Servicing Blueprint partner program today.
Best drop servicing courses
There are many drop servicing courses available online, each promising to teach you the skills and strategies you need to succeed in this business model. Some of the best drop servicing courses include the Drop Servicing Blueprint, the Dropship Code 2.0, and the Drop Servicing Pro course. These courses cover everything from finding profitable niches to building a team of freelancers to complete the work. They also provide helpful resources, step-by-step instructions, and video tutorials to help you get started. If you're looking to start a drop servicing business or take your existing business to the next level, these courses can provide you with the knowledge and tools you need to succeed.
Drop Servicing Blueprint Course – Overview
The course is divided into 6 modules. So, you can complete it in 6 weeks (or go at your own pace).
Module 1: The Foundations
All such courses start from a chapter on creating the right mindset. It might sound like a waste of time but having the right mind frame is important. You aren't going to succeed without the right mix of focus and persistence.
Module 2 – Building Your Business
It is time to get started. This week, you will learn how to set up a business for clients. You will need to choose a niche, create a website, write copy, and build a sales funnel. I like how the course gets straight to the point – getting clients. By doing so, you will know if your business will work or not. Then you won't have to waste time and money on setting up everything just to find out there is no demand.
Module 3: Free Marketing Methods to Get Clients
The course mainly focuses on paid methods to get leads or clients. But Dylan has also discussed some free ones. You will learn the basics of cold emails, cold calls, SEO, or Social media.
Module 4: Paid Methods to Get Clients
Free or organic marketing methods can take quite some time in producing results. The course emphasizes the use of paid methods primarily. There are pros and cons to this. The biggest drawback is the cost. Paid marketing platforms are not cheap. Good thing is, you are far more likely to get the results while using target visitors through channels like Google Ads or Facebook Ads.
Module 5: Put your business on autopilot
It is now time to find the right team to deliver the service you are trying to sell. You can train them or find someone who is already good, depending on your profit margins.
Module 6 – Scaling
Scaling your business is possible with automation. The sixth part of the course will introduce various scaling strategies, and ways to upsell.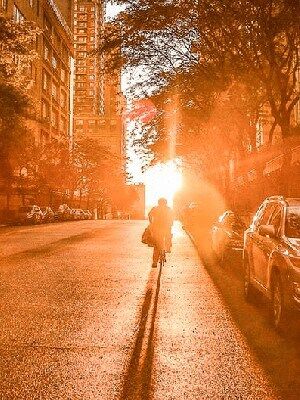 Do You Want the #1 Rated Semi-Passive Income Business?
Semi-Passive
Recurring Income
Live Bootcamp
80% of the Work Done for you
Proven Experts
What's good about Drop Servicing Blueprint?
The course covers a lot of information. Everything is explained very clearly.
The training program can definitely help you build a successful drop servicing business. Other than the training, you will also get access to an active FB group. Dylan and some other coaches are active in the community so you will get your questions answered quickly. It is always good to have so many like-minded individuals who keep you motivated.
Dylan also gets on a group call every week. You can ask him anything about the course. These live sessions can be a great place to get the answers if you do not have time to spend on Facebook.
You will also get to see one of Dylan's successful businesses. It's a wonderful opportunity to see a drop servicing business in action.
How to make money with Drop Servicing?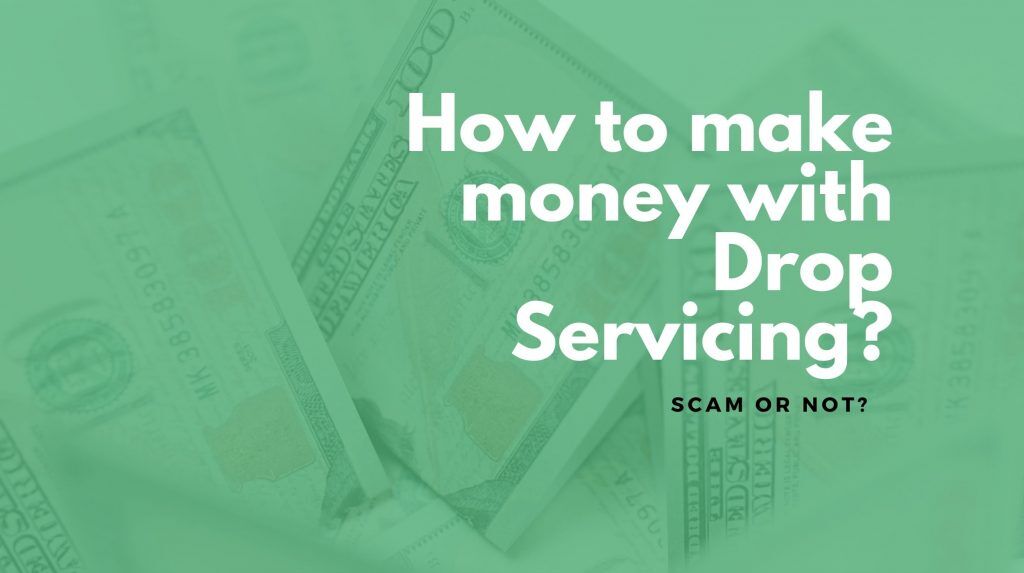 Here's how the drop servicing works:
Decide on a service that you want to sell and build a website to promote it. You should start from a focused service instead of using broad terms like SEO. The course will teach you how to set up a website with a payment processor.
Get in touch with potential customers. It's okay to try free methods such as cold emails or cold calls, but these methods rarely work. The best way to get the clients is by using Facebook and Google ads.
Recruit your team. Create different marketing, sales, and drop-servicing teams to automate your business. So that your business can continue while you are away, you should find the right people and develop systems.
Is drop servicing legit?
Drop Servicing Blueprint, a 6-week program that teaches you all about how to start a drop-serving business, is legit. The chances of you making any profits in the first two to three weeks are slim. I want you to understand this before you make a decision about whether or not to purchase the Drop Servicing Blueprint. ~ okay?
Online business can be terrifying but rewarding, according to my experience. Although the business model seems very straightforward, you will need to find freelancers who can work for you at a low price and then sell their services to clients who are willing to pay more.
How much does it cost?
The Drop Servicing Blueprint costs $997 one-time. A 3-month installment plan is also available. There's a free plan too but that is just to give you an idea.
Keep in mind that the membership fee is not the only cost that you will incur. You will have to invest in things like website hosting, tools, and other subscriptions. And don't forget about the cost of paid advertising.
It's not always a bad thing. Any business requires some form of investment. These costs are considerably lower than those of a brick-and-mortar business.
My dislikes about the course:
Video content is not engaging. His voice plays on a plain white screen most of the time. Every time he performs an online task, he shares his screen. A colorful slideshow would have been more appealing.
The sales page claims that no technical or marketing expertise is needed. But there are some sections that laymen will find difficult to understand. It will take a lot more time to understand and implement the plan at the very least.
Profit margins are overstated. It sounds too easy on the sales page or in the free course. Prospects aren't stupid. If you keep such high margins, they will often realize and find another service provider.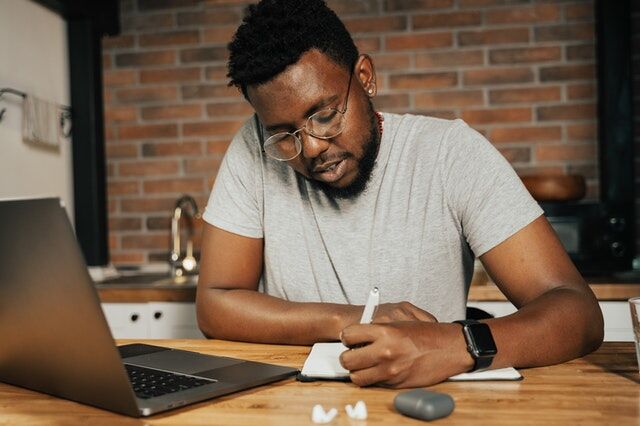 The 30-day money-back guarantee seems like a great deal, but there's a catch. Most people, however, will not be able to apply all they learn in less than a month. You have to move very fast if you want to stand a chance of applying for a refund.
There are some shoddy techniques being taught in the course. But that is usually the case in many such courses. They will boast about the "secret" technique, but it turns out to be a grey area after you've joined. For example, many Amazon selling courses teach you to buy reviews to game the system.
Conclusion:
The course comes from a legitimate instructor and is a legit course. The training is good as well. This course will show you how to build a real business online.
Unfortunately, I'm not impressed by the concept of drop servicing. There are more feasible and practical ways of making money online.