Unless you've been living in a cave, I bet you're like the more than 7 million people who've seen at least one Sebastian Ghorghiu's video.
Now, the real question is:
Should you trust a guy who calls himself "The King of Shopify"?
After making around 5,000 sales in his first month of dropshipping, he decided to put the autopilot on and dedicate himself to building herds of dropshipping lovers.
His course, EcomAlpha, is the key to success…
At least, that's what this giant influencer says.
But, can you really make money with this?
What sets EcomAlpha apart from all other courses?
Let's find out!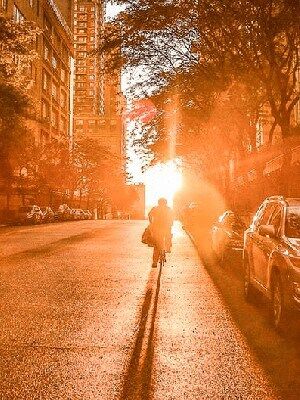 Do You Want the #1 Rated Semi-Passive Income Business?
Semi-Passive
Recurring Income
Live Bootcamp
80% of the Work Done for you
Proven Experts
Who is Sebastian Ghiorghiu?
Sebastian Ghiorghiu is an apparently very cool guy with over 175k followers on YouTube.
He's well known for his Shopify marketing method.
Use influencers to promote your products instead of Facebook ads.
Something that seems easy…
If you're also an influencer
From what he says, he used to work for $48 a day before entering college.
Then, like the "greats", he dropped out of school in less than a month when he realized that he might not have to wait so many years to get rich.
Found in dropshipping a way to earn $ 5k in a month (so he says)
And he decided to create a course to teach others to do it.
But…
Although you may have heard that Ecom Alphas it's his first course launched, the truth is that it isn't.
The first one didn't go too well (these things happen, right?), but I guess he's kind of ashamed 'cause he doesn't recognize it anywhere.
What is Ecom Alphas?
Ecom Alphas is a course in which you'll learn to differentiate yourself from your competitors in the field of ecommerce.
Created by Sebastian Ghiorghiu, of whom I've already told you about, you'll learn how to make the most of social networks to boost your online business.
But Sebastian won't be your only teacher.
In this course, he collaborates with Matthew Bolis, a social media expert.
This man will show you the ins and outs of the influencer world to turn their influence in your favor and generate "huge" benefits with dropshipping.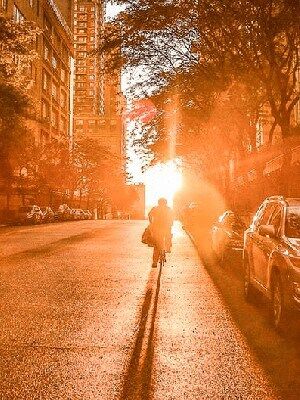 Do You Want the #1 Rated Semi-Passive Income Business?
Semi-Passive
Recurring Income
Live Bootcamp
80% of the Work Done for you
Proven Experts
What can you expect from EcomAlphas?
EcomAlphas is taught for ten weeks, so at first it may seem like a complete course.
Is it really?
Let's find out!
Week #1- Introduction
This is a module exclusively designed to change your mindset.
It's not that you're getting into a revolution, but Sebastian needs you ready to dive right into the world of dropshipping (with its ups and downs).
You'll also meet Matthew Bolis, another instructor, for the first time and they'll give you some steps to start your adventure.
Week #2- Finding the Winning Products
The product is, as you can imagine, the most important thing in dropshipping.
Sebastian will give you the guidelines you need to find the needle in the haystack.
But he won't go too deep into them, which I think is a mistake.
Without product, there are no profits, right?
So isn't this the most important step?
Week #3- Ads
This is where, according to Sebastian, you become a pro.
Forget about your first steps with Canvas.
Here you'll learn how to design impressive ads, in photos and videos, so that your custom content reaches another level.
It'll also give you the do and don'ts of marketing that you'll always have to keep in mind.
Week #4- Creating the perfect store and selling what really SELLS
Another very important part. Essential.
We want to get into dropshipping, but we need a store to sell right?
In this case, EcomAlphas teaches you how to create a store in both Shopify and Oberlo.
Which comes in handy if you want to expand your presence.
In addition, he does it by showing you examples of success and very well-ranked pages.
Of course, in order to get things rolling, you have to install EcomAlphas theme first.
But no matter how much it teaches you, it's nothing new.
At least, nothing you can't learn by searching a bit on YouTube.
Week #5 – Instagram Full Guide
Here you'll learn how to use Instagram as the ultimate tool to promote your dropshipping business.
You will learn, among other things:
The importance of Instagram for your ecommerce.
How to get followers … sorry, FAKE followers.
How much does it cost to promote yourself on Instagram
How to manage ads in Instagram stories.
How much should you pay influencers?
How to publish your ads and generate profits
This week you won't see the face of Sebastian, but of Matthew Bolis, the expert in social media, remember?
Well, look:
Can I proclaim myself king of Instagram too?
I didn't know it was so easy …
Even so, what I said:
In this case, the content does work much more.
And maybe you can learn a thing or three.
Week #6- Understanding Facebook to boost your ecommerce business
If Instagram is going to be a useful tool for your ecommerce business, Facebook goes hand in hand.
During this week, you'll learn how to use Facebook to get the most out of your marketing strategy.
It's focused so that you don't waste money on advertising that won't get anywhere….
Is that what you wanted to hear?
Cause truth is quite different:
Sebastian, that "Shopify King" with over 175k followers on YouTube (I wonder now, how many of them are real?…) seems to know little about FB Ads.
I still cannot understand how he has managed to extend everything that's said in this module by a whole week
If you like listening to him, you'll like the module.
But if you really want to learn how to promote your business with Facebook Ads, you'll regret having bought the course
Week #7- The Spider Web Strategy
Continuing with Facebook, you'll learn how to apply what they call "The Spider Web Strategy".
I have to highlight that the content of this week is very well explained:
How to scale on Facebook, how to reach your audience, and, above all, how to create one, how to save on promotions …
There are many useful things to learn in this module.
It's probably the best of all.
Week# 8 and 9 – Just watch
Well, here are two interesting weeks…
For those who like contemplation.
In these modules, what you'll do is understand what it takes to create a real dropshipping business.
To do this, in several videos, Matt will show you how he creates one from scratch and tries to maximize conversion.
And that's all, my friend.
Week # 10 – Aliexpress Refunds
No need to explain much more, because the content isn't, shall we say, very deep either.
You'll learn how to manage Aliexpress refunds in the best possible way.
Something like an express class about customer service.
What's the price of EcomAlphas?
Time to talk about real money.
And I say real, 'cause if you think that you're gonna learn how to make it through those 9 weeks…
Well, maybe you're wrong.
There's a lot of content that's missing in the modules, lots of crucial steps that aren't simply there.
So maybe after paying the $797 that it cost, you may find yourself looking for another course to complete the learning.
I'd suggest you look for other alternatives before diving into this course (your pockets will thank you!)
For instance, you can have a look at what my number 1 recommended program has to offer, at only $10
It may have nothing to do with dropshipping.
But maybe your idea of financial freedom and wealth doesn't fit dropshipping either.
Maybe what you need is to work around 4 hours a week generating money for businesses that need clients and swim in Benjamins the rest of your days.
Sounds good, right?
Is Sebastian Ghiorghiu Course a Scam?
Let's be honest:
The content could be better.
Way better.
Does that mean it's a scam?
Well, depending on how you look at it.
You pay $797 to discover the secrets of dropshipping, but you end up with a series of shallow and disorganized modules.
Some are especially disappointing because of how important they are and how little importance they're given.
We already saw it in the product search module, remember?
It seems incredible that in a dropshipping course they don't go to the bottom of the matter, and you leave without knowing very well how to get the right and profitable products.
It's a crucial step, and something to study in depth.
You don't need just a couple of guidelines to look for it, but also a guide to study market trends, competition, inventory …
That's what you would expect to learn by spending almost $800, right?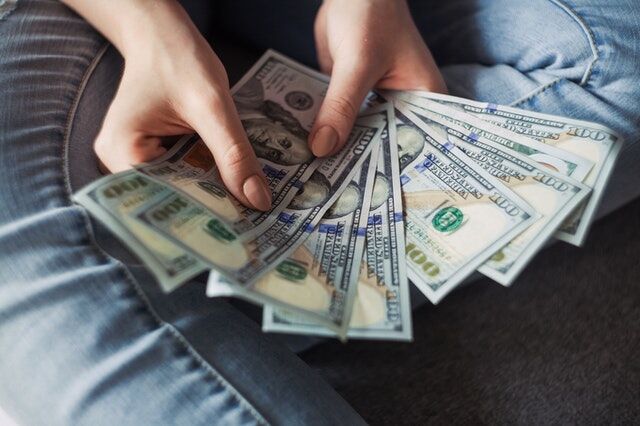 Plus, they haven't even been careful enough to fix some blunders on their landing page.
Like announcing that in the course they're collaborating with a guy named Max Rozhenko (have you seen him? 'Cause I didn't).
Apparently, in the first version of the course you could have seen Max, but in this one you'll only meet Sebastian and Matt.
Why? It doesn't really matter.
The thing is:
If in over a year they haven't been able to correct that, who assures you that you can trust 100% their content?
You can tell that they're young guys with little experience (and 19k followers on Instagram… wow)
So I don't know if it's worth paying for a course like this to hear what they have to say …
Which, as we've already seen, is not much.
What do I do then? You wonder, right?
Not everything is lost!
There are many worthwhile dropshipping courses out there, and even many free videos to learn a lot from.
But maybe you're putting it the wrong way, don't you think?
It's not about which dropshipping course you choose, but …
Is dropshipping really what you need?
I imagine you want to earn a lot of money and work little, free yourself from your boss and your ties and live life as you want.
So maybe you should think of my first recommendation …
Lead Generation vs Dropshipping: Which one is the answer?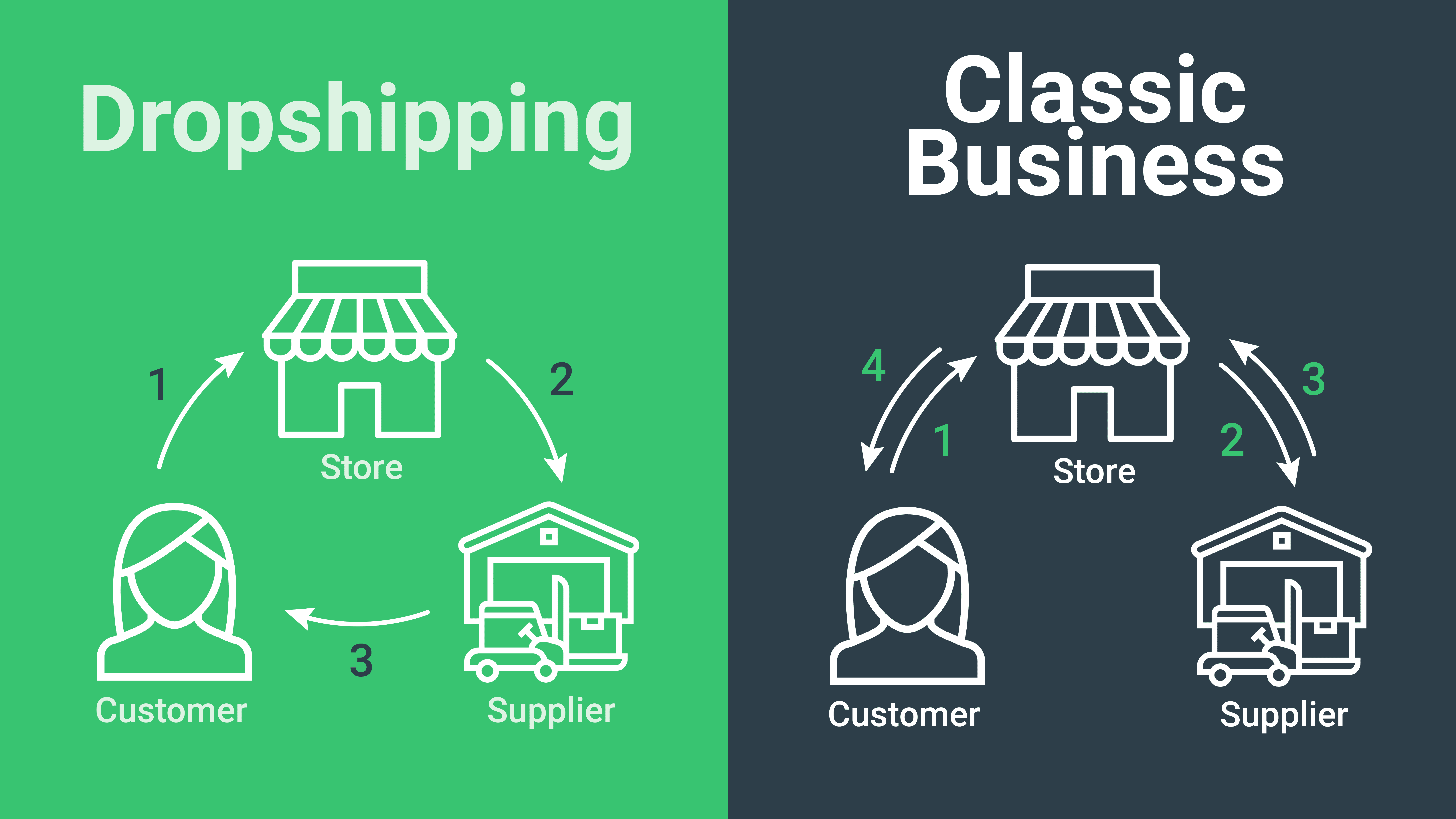 One of the first online business models I tried was dropshipping.
Do I regret it?
Well, no.
Thanks to it I learned a few things I needed to get to where I'm now.
But knowing what I know now (what I'm gonna share with you), I'd never get into something so complicated again.
Having your own online store and not having to worry about the things your suppliers worry about can sound cool.
But things are quite different.
Imagine that you've already set up your store and you sell a product for about $30.
Time for a reality check:
That's not your benefit.
Don't forget about the shipping and marketing costs (and that's not cheap at all), so you'll only take a percentage of that price.
Putting ourselves in the best of cases, 20%.
So, of that $30, you'd end up taking $6.
Wow, one step away from wealth!
Of course not, right?
You may think:
Well, if I sell that product to a lot of people, I'll end up making good money.
Sure, I don't deny it.
But to get to $7,000 (like Sebastian says you'll make after learning the keys on his course), you'd have to sell 1,166 products.
Which means more marketing expenses, more expenses in your store, a lot of time and a lot of patience.
And I'm not even going to talk to you about the whole logistics thing.
As a profitable long-term business, it isn't that good, don't you think?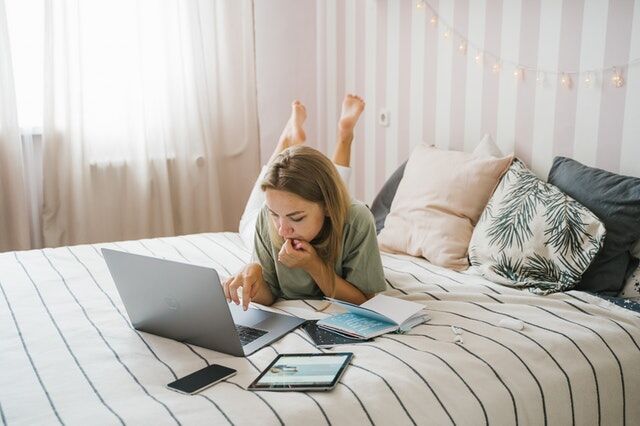 Especially if you want to live quietly.
What I did try (and here I'm still living from it) was lead generation with ads.
Let's change the scene (I promise you this is much better):
Do you know how many businesses there are in the world?
I don't know the exact number either, don't worry, but I know there are many.
A lot of.
And what does a business live on?
From clients, from people willing to burn every last dollar on their products or services.
The eternal problem of these businesses is, precisely, to get those clients.
They, as you'd do with your dropshipping store, invest a huge amount of money in marketing and advertising …
Oftentimes, to get just a few conversions and end up bankrupt.
But you have a laptop, you're a smart person, and you can learn in a couple of days what's the key to direct all those potential customers to one place.
You, from your home, or from Tanzania, with an internet connection and without pants, have the power to help those businesses to float.
Teach them that the best way to make money is to invest in you.
All you have to do is spend an afternoon creating online billboards, which you'll use as a boost to get leads that you'll then direct to their sites.
There are no huge investments in products, you don't earn a percentage of what you've worked for so long …
No.
You, as your own boss, manage your clients, and your clients' clients, and in return you charge a HUGE amount of money.
I don't want to brag, but I'll tell you that it'll never go below 6 figures.
There's no other business model that can offer you the same.