Mary Kay MLM Review (2021): The Truth Behind the Pink Cadillac
Are you looking for the best honest review of Mary Kay MLM? If so, then this is the right article for you!
In today's post, I will be looking at the popular Mary Kay MLM business opportunity to see if it is a legitimate way to make money.
Driving around town in a pink Cadillac might sound pretty sweet, as might making a living selling cosmetics. But before you quit your day job, you'll want to know if it's all a Mary Kay scam, or worse, a Mary Kay cult.
And let's face it, as much as we've heard the success stories, we've also heard the Mary Kay horror stories.
So, if you've been considering selling Mary Kay cosmetics, then you'll want to read this first.
Mary Kay Network Marketing: An Overview of How the Company Works
With their motto, "Enriching the lives of women and their families around the world," Mary Kay certainly has lofty goals.
Begun over 50 years ago with just four beauty products, it has grown a great deal since then. Today the company offers a huge range of beauty products.
In fact, the company boasts of a line of 300 premium products that run the array, including:
Skin care
Facial regimens
Lip colors
Eye colors
Foundation
Blushes
Mascara
Makeup Removers
Fragrances
and much more
Mary Kay is headquartered in Dallas, Texas, where the business operations are. Additionally, there are manufacturing facilities there, as well as in Hangzhou, China.
The current chairman of the company is Richard Rogers, who is the founder's son. The founder of course, Mary Kay, although Kay is her middle name. Her last name is Ash.
Mary Kay hasn't just been successful as an MLM, but is a huge player in the overall cosmetics industry. In fact, in 2018, the company had a wholesale volume of $3.25 billion.
That's no small chunk of change!
It is a global company. And while it is popular in the United States, it also has significant sales in major countries such as Russia and China.
And Mary Kay MLM is big in the world of MLMs. In fact, Direct Selling News named Mary Kay network marketing the sixth-largest in the country.
Without a doubt, what makes Mary Kay Multi-Level Marketing stand apart from the rest, is the investment the company puts into the product.
In 2018, Mary Kay celebrated its 55th anniversary by opening up the Richard R. Rogers Manufacturing/R&D Center. And it's the R&D that Mary Kay has invested that sets the company apart.
The products are not just an afterthought.
And then there is of course their unique brand of marketing. This is not an MLM without any support. That's where it can sometimes be accused of being a Mary Kay cult.
History of the Pink Cadillac: How Mary Kay Multi-Level Marketing Started
The history of Mary Kay is a classic business success story.
With just a $5,000 investment from her son Robert, Mary Kay Ash, at age 45, launched Beauty by Mary Kay. This was 1963, and at the time, the cosmetics world was entirely dominated by men.
Mary Kay actually didn't get into the business because she loved cosmetics so much. In fact, she'd decided to retire after being passed over once again for a promotion. This time it had been a man she had trained.
She planned to take her extra time in retirement to write a book to help women succeed in business. She ended up writing her ideal business model. It was with that idea in mind that she founded her company.
Almost from the start, she adopted the house party model of companies like Tupperware. This along with Mary Kay Ash's true desire to mentor other women and empower them in business led to an MLM.
Sadly, Mary Kay Ash passed away in 2001.
Her personal fortune at the time of her death? Just under $100 million. And her company was already worth more than a billion.
And about that car?
Mary Kay Ash bought her first pink Cadillac from a Dallas dealership in 1968, where she had it repainted to match the pink of a compact in her purse. She immediately thought of the car as moving advertising for her products.
The following year she rewarded her five top salespeople with pink Coop de Villes. General Motors has painted over 100,000 vehicles for Mary Kay through the years. The company then leases the car to those salespeople who have earned that level.
Currently, there are a variety of cars that people can qualify to lease, but only the very top earners have access to the pink Cadillacs. The current models used are the Cadillac XT5 and XT6.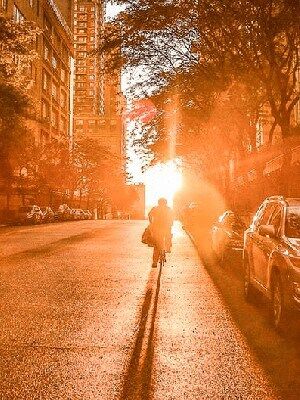 Do You Want the #1 Rated Semi-Passive Income Business?
Semi-Passive
Recurring Income
Live Bootcamp
80% of the Work Done for you
Proven Experts
Mary Kay Products Overview
A big part of deciding whether or not to be part of an MLM is determining whether the product is really one you want to sell.
And as I've mentioned, Mary Kay offers a higher quality product than many other MLMs, and has taken more care in developing it.
Mary Kay Foundations Review
One of the ways I love to talk about the quality of a product is to read the foundation's reviews.
I feel this tells so much, as it has to be both a quality skin care product as well as providing good coverage. Those with sensitivities and those who demand precision coverage will all have strong opinions if the product is sub-par.
The Mary Kay Timewise line is actually quite popular.
In reading through the Mary Kay foundations reviews, I did become a little bit suspicious that maybe they'd all been written by Mary Kay reps. But in trying the foundation myself, I was pretty happy with it.
It was a quality product, and certainly better than what you find in the drugstore.
Mary Kay Facial
The Mary Kay facial is an important tool for their salespeople.
At Mary Kay, marketing representatives are called Independent Beauty Consultants or IBCs. IBCs are taught to call prospective customers and offer them a free facial.
This is viewed as an important opportunity to introduce customers to products. And of course to sell!
Sometimes this free Mary Kay Facial is seen as predatory, because the call may promise someone that they've won a spa experience while only delivering a sales pitch.
Selling Mary Kay Pros and Cons
Unlike some MLMs, with a company that's been around for 50 years, they are definitely doing something right. But with selling Mary Kay pros and cons abound.
Let's take a closer look.
The Pros
The Mary Kay MLM Has Real Staying Power
Whether because of the investment in product, due to commission earnings, or just the time investment, if you're going to participate in an MLM you want to make sure it's going to be around for a while. With over 50 years under its belt, Mary Kay is sticking around.
Mary Kay Offers Real Marketing Help
From its beginning, Mary Kay Ash has taken great pride in helping women earn money. This isn't about just selling products wholesale to rep. Rather, the company offers real sales tools and has an excellent website.
Real Rewards
For people who know how to sell cosmetics there are some real opportunities. IBCs can earn as much as a 50% commission. And then there are those cars. But remember, only top earners get cars, and they're only leased. If sales go down, so do the lease payments.
Quality Products
Unlike many other MLMs, Mary Kay invests millions into making certain you are selling quality products, as well as funds into developing new products.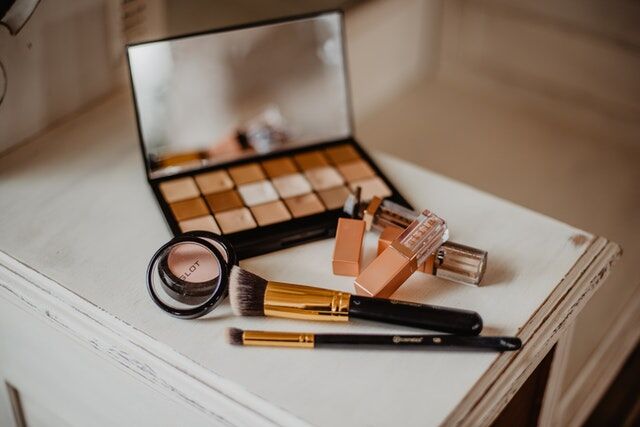 Investment in charity
Mary Kay gives back through several organizations and partnerships including Pink Changing Lives and Pink Doing Green.
The Opportunity to Run Your Own Business
Truly, that's the MLM dream. Being able to set your own hours and be your own boss. And Mary Kay was built on empowering women to do that.
But before you sign up for the Mary Kay 21 day challenge, it's important to learn the cons.
The Cons
Selling Cosmetics Isn't Enough
The trick to Mary Kay is that you have to recruit new salespeople in order to make the real money. Just selling make up won't cut it if you want to earn a real income.
All the R&D? It Costs IBCs Money
All those brand-new products are great until you have to pony up for an entirely new inventory. The company is always updating formulas and packaging, requiring their IBCs to update their stock—and pay for it.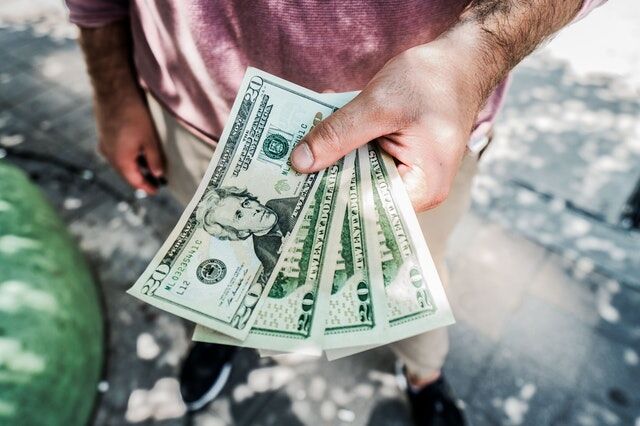 Mary Kay MLM Is Notorious for Front Loading
The gimmick is that it only costs $100 to get set up and started as an IBC by ordering the Mary Kay starter kit. But the fact is, you're going to have to keep ordering $225 every three months, and many get pressured into ordering more. More on this in how the compensation plan works and if it's worth it.
The Culture Can Seem Cult-Like
Not to imply that there's anything cult-like about women's empowerment, but that has built a culture that highly values positivity. People who have left Mary Kay have said that leaves no space to discuss issues. Like how hard it can be to make money.
There Are Huge Monthly Quotas for Starting Out
In order to stay active, an IBC has to order $225 worth of wholesale every three months. That's a cost they have to eat if they can't manage to move all of that inventory.
We've heard Mary Kay horror stories of IBCs who get so sucked in they end up with basements and garages full of unused cosmetics. Or ones who go into massive credit card debt to pay for it all.
There is even a Mary Kay credit card offered through Chase Bank to help with the errant IBCs downfall.
So, is it possible to make money with Mary Kay?
The Compensation Plan: How You Make Money with Mary Kay
Like all MLMs, Mary Kay multi level marketing functions on many, many levels, with a multi-tiered system of compensation.
But at the very bottom, the ones just starting out, are the Independent Beauty Consultants. While plenty of this IBCs will only be interested in selling cosmetics, that is a terrible way to make money.
Rather it's only the IBCs who are prepared to sign up more IBCs and sell starter kits who are going to be able to work their way up the ladder.
And above IBCs are Independent Sales Director and National Sales Directors. Once a person has achieved this status they are not really concerned with how many cosmetics they sell, so much as how many cosmetics IBCs buy.
Because that's the primary way to actually make money in Mary Kay—selling makeup wholesale to IBCs and moving up from there.
For that reason, selling a Mary Kay consultant starter kit becomes the primary goal of those who want to move up.
This means that for actual IBCs there's a lot of pressure to buy, buy, buy, regardless of how much they can actually sell.
With so much pressure on IBCs from the beginning, it is amazing how many people really do stick around for a while and get pretty sucked in.
Part of that does come back to the product. It is sellable, and here's one of the really great things about the Mary Kay comp plan. When you sign up to be an IBC, you instantly have access to the full catalog at 50% off of retail.
That's the wholesale price all IBCs pay, which means you make 50% of sales right off the bat.
That is a much more fair commission than many other MLMs. Still, there is so much pressure on IBCs to buy, that it is impossible for most to keep up.
There is no average salary for Mary Kay consultants, rather they are only making income from sales and commissions.
Meanwhile, they are required to outlay those $225 every three months just to stay active in the company. Regardless of how much they are actually selling. It's a good scheme if you're making money on selling those Mary Kay starter kits.
Meanwhile, for those who do manage to work their way up the ladder, there is a 4% commission of sales from the downline at the beginning, but this has the potential to jump to as much as 13%.
So there is potential to make real money, but only by actually assembling teams and signing people up.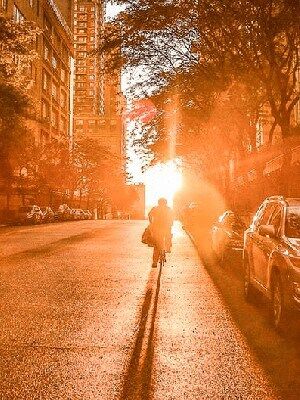 Do You Want the #1 Rated Semi-Passive Income Business?
Semi-Passive
Recurring Income
Live Bootcamp
80% of the Work Done for you
Proven Experts
Is It Worth It?
If you really like Mary Kay cosmetics, I recommend you keep buying Mary Kay cosmetics but skip selling them.
Now if you really like signing people up for MLMs then there's some potential, do it . . . especially if you've always dreamed of leasing a pink Cadillac.
Conclusion: Is This A Real Way to Make Money?
There are a lot of good things to say about Mary Kay.
It was founded on a great cause, by a pretty neat lady. Over fifty years later, and in many ways it remains a family business while also being the country's sixth-largest MLM as well as a huge player in the cosmetics industry.
But just like there's a dark secret behind that pink Cadillac—you don't really own it, and you have to earn those lease payments each and every month or you lose the wheels—it's not all roses when it comes to the Mary Kay MLM.
The internet is rife with Mary Kay horror stories, from Mary Kay credit card debt to those left holding the bag with thousands of dollars worth of expired cosmetics.
Mary Kay's multi-level marketing is like any other.
It's all about being able to build up strong commissions and sales downlines and build teams to create passive income. And it is not easy to get off the ground and get started with Mary Kay.
For that reason, I recommend checking out different MLMs.
Want a Better Alternative to MLM?
If you haven't decided yet on the best way to make money online to allow you to quit whatever job you're in now, or maybe you just want to live a little more lavishly, then MLM is going to be tough.
Network marketing opportunities are probably the HARDEST way to hit whatever financial goals you have.
How are you going to find someone willing to spend hundreds of dollars a month on a product they don't need? Imagine finding 50!!
The market is simply too full to thrive right now.
There are better, more rewarding ways to make money. I've been living life on my own terms on my own schedule since I decided to be 100% self-employed.
Find out how millions of dollars are made using the 'online billboards' agency model here.
Ever since I teamed up with my mentors, nothing has been the same (in the best way possible)
I'm sure you've read tons of books on what it takes to be an entrepreneur, or watched countless motivational videos like me.
However, if you don't have a 'high-income skill you're simply never going to move up in this world. The old saying "you get what you deserve" applies in today's economy.
You have to provide real value to others in order to start making serious money.
Being successful in entrepreneurship is similar to being a professional athlete. Motivation will only get you so far. You have to be training every single day if you want to be a lethal entrepreneur.
Athletes won't make it far if they spend all their time at home watching videos of other athletes performing. They have to sweat for success.
There's a new skill I found out about in 2015 when I came home from college for the summer called "online billboards."
It's an easy way of generating leads for all types of businesses using advertisements on Google and Facebook.
Imagine learning a skill that could potentially earn a business $50,000 while only having to spend $5,000.
That's real value.
And they wouldn't mind paying you another $5,000 to keep that $50,000 in business coming in.
Not only is this one of the most valuable skills to have in today's economy, but it's scalable like crazy.
Find out how millions of dollars are made using the 'online billboards' agency model here.