Those who are in network marketing or a multi-level marketing professional are always on the hunt for new ways to build connections, generate leads, and close sales. One of the greatest freemium tools available to those in this sector is MLM Gateway. If you haven't heard of this platform or have been looking for more information about it, these MLM gateway reviews will cover:
What Is MLM Gateway?
How Does MLM Gateway Work?
What Fees Are Associated with MLMGateway?
Are There Any MLM Gateway Reviews?
Pros & Cons of MLM Gateway
Is There an MLM Gateway Affiliate Program?
Let's dive deep into MLM Gateway and understand the pros and cons of this platform.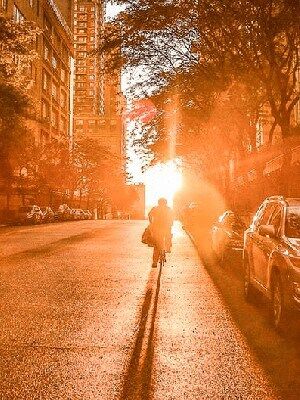 Do You Want the #1 Rated Semi-Passive Income Business?
Semi-Passive
Recurring Income
Live Bootcamp
80% of the Work Done for you
Proven Experts
What Is MLM Gateway?
MLMGateway is a social lead generation platform designed to help network markers/multi-level marketers increase their network and sales. Registered individuals can create a profile that truly allows them to shine and express who they are, what they do, and how they can help others. This platform provides marketers the opportunity to do the following: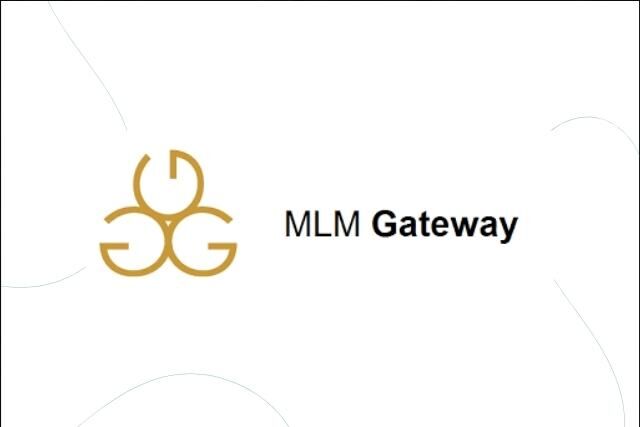 Network with prospects,
Garner new leads,
Promote products,
Attract new leaders,
Advertise directly to a target audience,
Write articles,
and more!
MLM Gateway even operates their own blog that provides tips for site members to build a successful business. This platform is truly built on the foundation of helping members grow and scale.
How Does MLM Gateway Work?
When users first visit MLM Gateway, they will be prompted to sign up for free. Once they have signed up, users can opt to continue with a free account or upgrade to a premium account. Those who register for a premium account will incur a $24.95 (USD) monthly fee. However, the fee seemingly covers itself because it includes:
Free 50 credits added to account each month
Free listing on Featured Professionals page
Ability to unlock leads that are interested in user's opportunities
Display a premium badge shown
Ability to link website link on profile page
Embed a video on profile page
Prevent ads from being show on profile and business announcements
View profile statistics
Earn additional 5 credits for each approved announcement (10 total)
Earn additional 5 credits for each registered referral (15 total)
Both free and premium users can see great benefits from being active in the platform. Through activity, users can earn credits and use them to interact on the platform.
Credits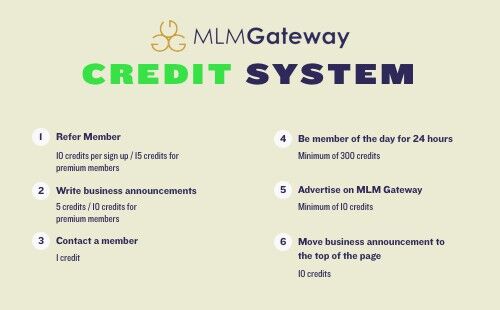 Credits are required currency on MLMGateway. When individuals sign up, they receive 5 credits to begin. Credits can be purchased on an as needed basis, or members can sign up for a premium account to gain 50 free credits each month. Those who do not wish to purchase credits or upgrade their account can do the following to earn credits:
Refer members (10 credits per sign up / 15 credits for premium members)
Write business announcements (5 credits / 10 credits for premium members)
In order to complete any action, a certain number of credits must be used. Credits can be used for the following:
Contact a member (1 credit)
Move business announcement to the top of the page (10 credits)
Advertise on MLM Gateway (minimum of 10 credits)
Become member of the day for 24 hours (minimum of 300 credits)
Privacy
All personal data is safe on the platform. Members' emails and phone numbers are not visible in the directory. The only time a user's email is shared is when they send or accept a connection invitation. Premium members who are listed on the Featured professional's directory that is accessible without logging into MLMGateway only have their name, join date, location, and business opportunities/interests visible.
What Are the Benefits of the MLM Gateway Affiliate Program?
The MLM Gateway affiliate program is an exceptional way to earn additional credits to use on the platform. However, the program offers a far greater benefit that just credits. A user's referral code is permanently coded into the newly registered account. When the newly registered account purchases credits or upgrades their account, the referral account will receive 35% to 50% commission. These are lifetime commissions that are not capped and are paid out monthly.
Are There Any MLM Gateway Reviews?
Overall, MLM Gateway has positive reviews and virtually no negative feedback. The platform is highly spoken of by network marketers and those who have niche audiences.
Some of the most commented features in an MLMGateway review are the ability to easily advertise, connect with like-minded individuals, and grow their business.
Pros & Cons of MLM Gateway
Now that we explained what MLMGateway is and how it works, it's time to go over some of the pros and cons of the platform.
Pros
Users can easily connect with those who are seeking business opportunities.
It's a platform that allows users to build better relationships and connections.
Members can advertise their websites and opportunities with ease.
It boasts a low monthly cost for a premium account that comes with a variety of benefits.
MLM Gateway has 24/7 support for users and affiliates.
The affiliate program allows members to earn uncapped, lifetime commissions.
Cons
Some members feel they are forced to upgrade to premium to see great benefits.
It can be hard to stand out amongst the crowd since all members are there to promote the business opportunity.
In order to be featured or advertise, it can be costly if you do not have a premium account.
Every platform will have its pros and cons. Some of the individuals who provide MLM Gateway reviews can't find a single negative thing to say about it and others have a few complaints. Overall, this platform allows users to achieve results with few (if any) issues along the way.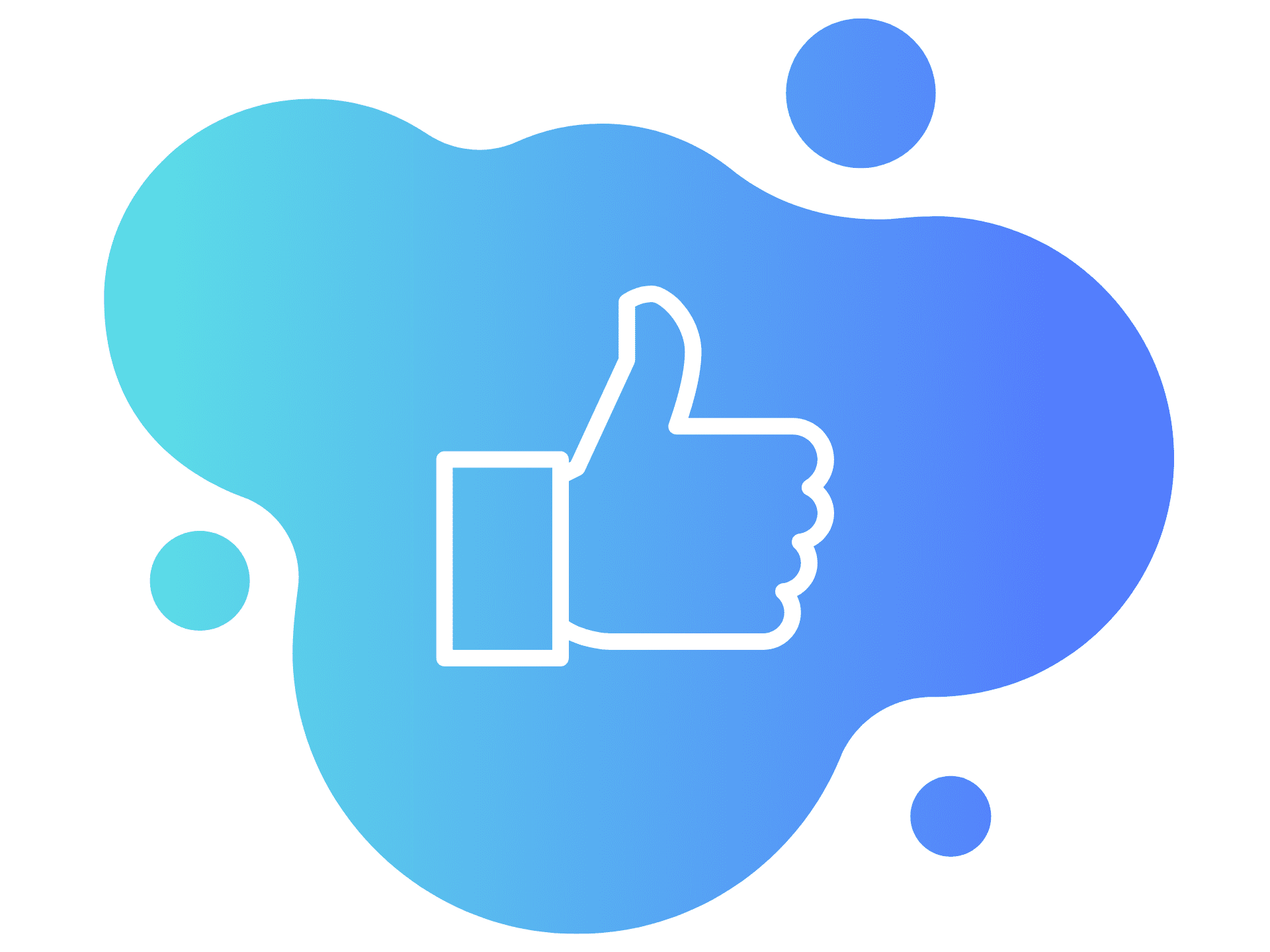 Final Thoughts
Between social media platforms and business directories, it can be hard to truly reach a niche audience in an effective manner. Some individuals can invest hours each day and not experience good ROI. MLM Gateway is changing the way network marketers can generate new leads. Rather than focusing solely on the social aspect, this lead generation platform offers affordable features for multi-level marketing professionals to advertise their business. It's important for new and existing users to remember the golden rule: don't spam. In order to get the full potential, users must focus on attraction marketing and building relationships. Everyone on the platform is there for the same reason, so users must stand out from the crowd.
Whether a user opts for a free or premium account, they can see benefits from this platform. In addition, the affiliate program provides users ample opportunities to earn generous lifetime commissions that are not capped. At the end of the day, MLMGateway is a platform everyone in the industry should try at least once to fully understand its potential.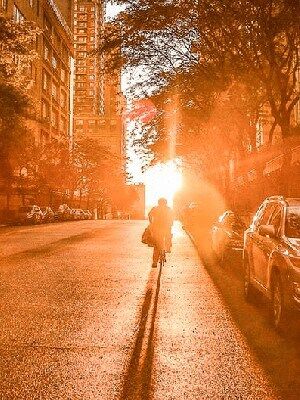 Do You Want the #1 Rated Semi-Passive Income Business?
Semi-Passive
Recurring Income
Live Bootcamp
80% of the Work Done for you
Proven Experts
My Number One Recommendation is Lead Flipping (So You Don't Have to Join An MLM)
One of the most awesome feelings in the world is when you're first exposed to the incredible amounts of success people have making money online.
If you're serious about quitting your job to have a full time income coming from online, then I presume you're going to want to be in business longer than a few months.
Wasting your precious time on a business model that your only going to be in for a couple of months doesn't make sense.
Therefore, I have something you might be interested in…
Online billboards
Lead flipping
Ads for leads
Have you heard any of these terms before?
One of the most profitable ways to make money is to bring leads to businesses month after month like clockwork.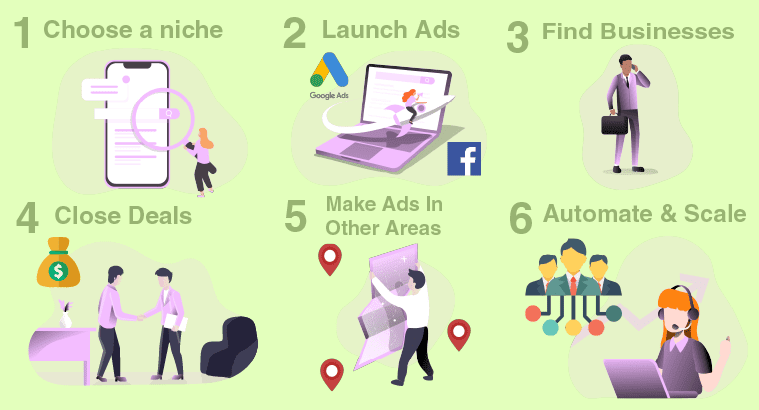 Look, small and large businesses aren't going to just vanish anytime in the near future.
This business model is going to make money for decades to come.
Check this out, here's a quick summary of how the business works
If you can learn the skills to run ads online to generate leads, businesses will see you as an expert in knowing how to bring in more customers to a business.
Our coaching program is built to help you do just that as well.
From learning valuable life long business skills to the core high-value skills on how to generate leads with online billboards(Google and Facebook ads). Using ads, you can see results the same day you launch your first campaign.
Businesses will continue paying you month after month if you keep bringing them customers. As long as you make them more money than they pay you, they'll continue paying you as long as they stay in business.
The outcome of this business includes
Only a few hours of work per client campaign
Ability to have more freedom in your life and live the lifestyle you want
More vacation time (and vacation money)
Enjoying time with family and friends more often
Peace of mind knowing your financials flourishing
I stumbled upon the idea of making money online back 2013-2014 – while I was still in high school, and here I am finally earning a living online from home like I always dreamed about.
However, in those six to seven years I made a ton of critical business mistakes that kept me frustrated, confused, and the worst of all.. being broke.
Now I work with a whole team to continue earning my income online and it's never been better.
If you're ready to commit and invest the time into gaining the knowledge to make your online business dreams come true…
Then jump into learning more about our coaching program now so you can start working towards your dreams already!