A lot of newbies out there want to hit the ground running with an "easy" money-making system. Are you one of them? Simple System Access makes a pretty big promise.
They claim you'll be taught how to earn serious passive income working with affiliate programs that pay huge commissions. But can this replace your 9-5 job?
Is it hype or a real opportunity to make money online? Read this review and decide for yourself.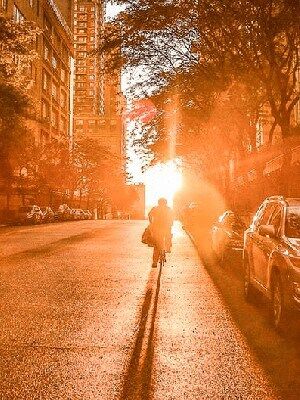 Do You Want the #1 Rated Semi-Passive Income Business?
Semi-Passive
Recurring Income
Live Bootcamp
80% of the Work Done for you
Proven Experts
Who's behind Simple System Access?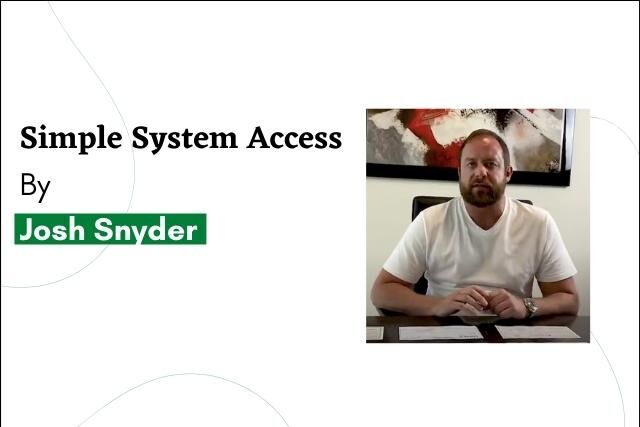 If you're interested in the work-from-home industry, you may have seen the ad of Josh Snyder, aka Coach Josh, shown standing with a pretty blonde and flashing bank statements of $135k earned commissions.
I've seen that ad, too. But remember that's pure marketing.
Instead of believing what you see in a YouTube ad, here's some background on Coach Josh that may be useful:
Coach Josh is a veteran and entrepreneur who grew up in a tough neighborhood. His story of overcoming limited resources is similar to the ones you've heard before, as he grew up with no money and joined the Air Force, then became a sales pro, and now owns multiple 6-figure businesses.
After a career in the Air Force, Josh found success as a sales professional.
When he was still working, he developed an interest in finding alternative ways to make money. One day, he stumbled across the Digital Veteran Blueprint, which completely changed his life -and it's the reason behind the creation of his Simple System Access.
What's exactly Simple System Access?
The website is packed with a lot of details, but Simple System Access doesn't clearly explain what they offer. So, basically, it's a multi-level marketing business that leads to Digital Veteran Blueprint, which we've reviewed and found to be a scam.
(You can check my Digital Veteran Blueprint here)
In fact, they tell you that their main source of income comes from Digital Veteran Blueprint.
So if you want to earn money through this system, you have to promote the Digital Veteran Blueprint scheme as well.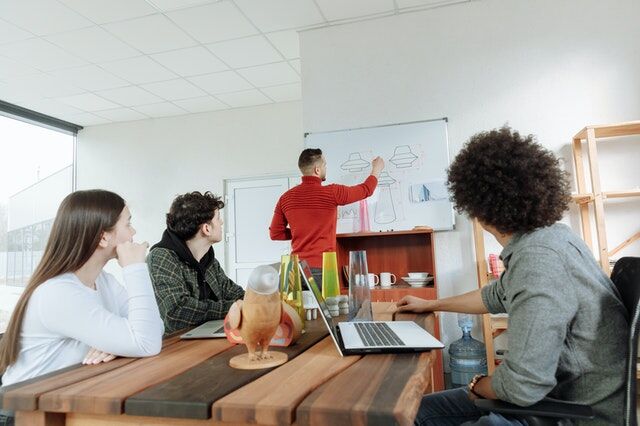 It's like a chain because once you register and pay the fees, you get redirected to this site where you need to pay more and buy more stuff in order to make some good money.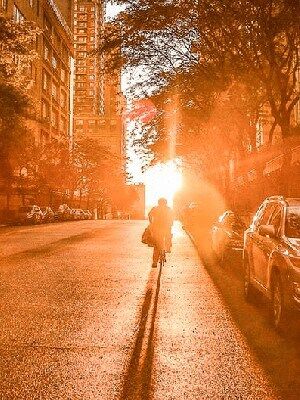 Do You Want the #1 Rated Semi-Passive Income Business?
Semi-Passive
Recurring Income
Live Bootcamp
80% of the Work Done for you
Proven Experts
How Does Simple System Access work?
After clicking on the YouTube Ad, or visiting Josh's website, you'll have to leave an email address and subscribe to the newsletter.
After that, you'll go through the sales funnel where the website redirects you to a sales page with a "Book a Call" button and some pretty good copy that'll try to convince you to pay for their subscription and become a member.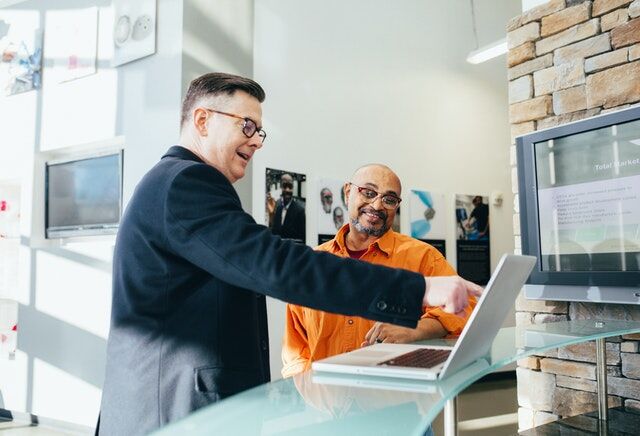 Let me get this straight: Here, Simple Access System is just making some noise and convincing you by showing affiliate commissions via Coach Josh's bank statement and steering you in different ways to spend a lot of money and face debts with high ticket programs.
This type of strategy is called a funnel in the marketing niche, and Simple System Access is not the only one into these programs you will see.
The reason why it has a low Trustpilot or Scam Detector score is because all of their websites are new:
From Simple Access to Digital Veteran Blueprint, they all don't have enough authority to raise the alarm for the possibility of getting scammed or wasting a massive amount of money.`
6 Reasons to Avoid
It's too expensive (the cheapest membership program starts off at $3,000)

Most of Simple System Access content is filled with fluff and hype that doesn't actually teach you what they promise.

There's a huge lack of info on the course founder (Coach Josh)

In reality, Simple System Access is a multi-level marketing scheme where you have to pay Josh in order for him to make money from you.

This course is just an adaptation of the latest Digital Veteran Blueprint product.

Josh doesn't make most of his income from affiliate marketing, but from selling Simple System Access registration fee
What you'll get when joining Simple System Access?
After becoming a member, Simple System Access claim you'll get:
1. Ready-made websites for marketing your business like a boss
2. Ready-to-use email marketing pitches that will impress your potential clients and partners.
3. Simple System Access lead generation software that allows you to send and receive leads directly to your personal email address.
4. A step-by-step video training that shows you how to earn an income online with Simple System Access business model.
(And once you pay your registration fee for a designated level, Josh will get a commission from as low as $1500 to as high as $10,000)
Simple System Access Review: Membership Plans
There are currently 4 membership plans:
$21,000 Ultra Royal plan + $847 fee = $21,847: For every qualified sale in the ultra royal level, you can make a $10.5k commission.
$14,000 Diamond Level plan + $647 fee = $14,647: For every qualified sale in the Diamond level, the user earns $7k.
$7,000 Platinum Level plan + $447 fee = $7,447: Each sale generated in the Platinum level could make you a $3.5k commission.
$3,000 Gold Level plan + $247 fee = $3,247: After paying $3.2k for basic aka Gold plan, you can make a commission of $1.5k by selling simple PLR products.
Is Simple System Access a Scam?
If you've been getting a warm, fuzzy feeling about Simple System Access, then you should get ready for your head to explode.
I've reviewed this system and it's not at all what it claims. System Access is a scam. Its purpose is to get you to join a multi-level marketing scheme and spend money on worthless training and tools.
In fact, it's just a rehashed version of Digital Veteran Blueprint — the same MLM business model that promises you access to a "secret" training library and a chance to earn money online if you sign up as a distributor and start recruiting other people.
Thing is, there is no actual training going on here — you'll have to find that elsewhere.
Can You Actually Make Legitimate Money With Simple Access System?
Well, after all, it's affiliate marketing. And, people are making millions with affiliate marketing.
But can you make money with Josh's Simple System Access?
The answer, surprisingly, is yes. However, it's not as easy as Josh claims.
Affiliate marketing is a tough industry. People really snuggle and struggle with affiliate marketing in the beginning. But, when the cycle is up, they are the ones like Coach Josh making thousands of dollars working from home.
In fact, it's not impossible at all to make legitimate money and soon replace your 9-5 job. But before that, you've got to work and learn all the industry ins and outs to get to the right door.
Can Simple System Access serve you as a legit blueprint? That's what I'm not so sure about.
If you're looking to break into the affiliate marketing market, there are tons of programs out there that are more transparent, comprehensive, and legit than Simple System Access.
You can check here some of the best ones you can join this 2021.