Do you want to generate leads for your business? Are you interested in starting an online marketing or lead generation agency?
This guide is for you if you are answer to any of these questions is yes.
We are going to discuss everything you need to start a lead generation business. You can also browse our blog for reviews of tools and courses that teach you how to generate leads online. For example, here's Modern Millionaires review.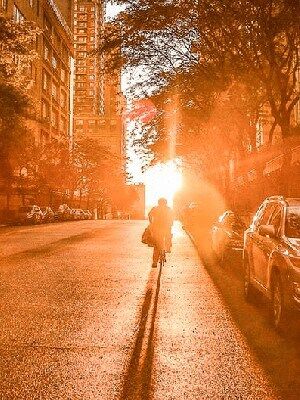 Do You Want the #1 Rated Semi-Passive Income Business?
Semi-Passive
Recurring Income
Live Bootcamp
80% of the Work Done for you
Proven Experts
What is a lead?
Leads are potential clients or customers. They've shown some interest in your business by visiting your website and they have provided their contact information (like a phone number, email address or mailing address).
Lead generation usually follows an online conversion funnel where each step of the funnel corresponds to an action taken by the lead. It could be …
Signing up for your newsletter
Submitting a contact form on your website
Filling out an online questionnaire, etc.
Leads can be categorized into marketing qualified leads (MQL) and sales qualified leads (SQL). Leads that are in the top ( or bottom) of the funnel will require a different approach than leads who have already converted.
How to learn lead generation in 2022
There are plenty of resources online for learning lead generation. These are just a few:
Modern Millionaires.

This is, in our opinion, one of the best programs for selling leads in 2022. It's a 4-part online course that gives you access to one of the largest communities of entrepreneurs in the lead generation industry.

My Lead System Pro.

This one is a lead generation training program specializing in multi-level marketing.

Local Marketing Vault.

In this course, you'll learn how to generate leads for small and medium businesses through Facebook ads and Google Ads from instructors James Bonadies and Jason McKim.

List Grow 2.0

In this course Mike Dillard teaches you how to build an email list and generate leads.
How does lead generation work?
It's a really simple and straightforward process. You just need to think about how you can get people to initiate, opt into or engage in the first place.
After that, you must develop an action plan for lead nurturing (i.e., provide more information) so they learn more about your business and eventually convert into customers/clients.
Advantages of Leads Generation
1) Easily scalable
Once you've found a reliable lead generation strategy and have sufficient resources to generate leads, you can quickly scale your business.
You don't have to limit yourself to a small town or local market; you can expand your reach to the whole country, or even go global.
Unlike other startups, you don't have to worry about high up-front costs or excessive overheads. You don't need a warehouse full of stock or expensive delivery services. Nor do you need a complex infrastructure or logistical operations in place.
The only thing you need is a powerful website where you can promote your services and offerings. There are millions of people online looking for the best products and services. If you can capture just a fraction of them, you'll be able to grow your lead gen business fast.
2) Flexibility
Since lead generation is not tied down to any particular industry, it gives you more flexibility and opens up more opportunities.
Whether it's real estate, automotive sales, insurance, or any other industry that relies on salespeople and marketers, they all need leads. If you can generate high-quality leads at affordable rates, then there will be no shortage of clients who need your services.
3) You can make passive income
Starting a lead gen business is a lot of work, but once the business is fully up and running, it can generate income without you doing much.
Once you have an efficient system in place, you can generate leads with minimal effort
4) Low investment model
The only thing you need to start working in the field is a computer and an internet connection. You do not need to buy any inventory or hire employees immediately.
All this reduces your initial investment and allows you to focus on learning more about your niche market and implementing lead generation techniques that are proven before spending money on other things
5) Unlimited income potential
People are always looking for leads in all industries, so there's a high demand for them. This means that as long as you're selling quality leads, it should be easy to find buyers who will pay top dollar for them.
So, unlike having a job where you have to accept what your boss tells you as far as your pay, starting a lead generation business can be your ticket to financial freedom.
If you are able to generate high-quality leads for your customers, then there will be no limit in terms of the amount of money you can make.
6) No need to be an expert
You don't have to be a technical expert in any way to start your own lead generation business and make money with it. You don't need to know anything about programming or coding.
There are several tools available that can help you generate leads and make money with them.
Disadvantages of Leads Generation
1) Not as easy as you think
You may think that running your own lead generation business is easy. The concept is simple enough; you just add value by creating leads, then sell them to businesses who are eager to get in touch with prospective customers.
While this is true, and in fact, is way easier than other business models, starting your own lead generation business is no walk in the park.
You have to be able to identify the needs of your clients. Do you have a good understanding of what they need and how you can assist? This is important because you need to be able to give them relevant and useful leads.
You will also have to keep up with changing trends in the market so that you are offering something new and fresh.
2) Not a get-rich-quick scheme
Depending on how much time you put into your lead generation business, it can take months or even years to build up a large enough client base. This is especially true if you're starting from scratch without any existing contacts or clients to help jumpstart your business.
So, while there are plenty of stories about people who have made millions by starting their own lead generation businesses, these are often exaggerated, and it takes a lot of hard work and dedication to build up a successful lead generation business.
The good news?
If you stick with it and keep working at it, eventually you'll see the fruits of your labor pay off in big ways!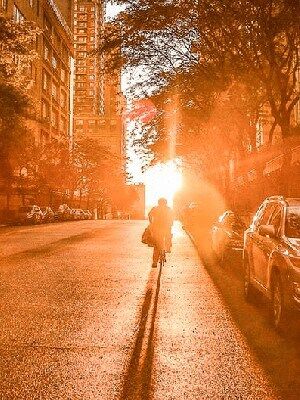 Do You Want the #1 Rated Semi-Passive Income Business?
Semi-Passive
Recurring Income
Live Bootcamp
80% of the Work Done for you
Proven Experts
Lead generation process:
You can use SEO (organic traffic), paid traffic, social media, and content marketing to get potential customers on your website or landing page. The website or landing page needs to be optimized for conversions. You will also need to set up an email drop campaign or remarketing campaigns to convert visitors into customers.
You need to understand the buyers' journey to understand the lead generation process. The most important states are:
Awareness:
This is the first step of the buyer's journey. This is also known as TOFU (Top of the Funnel).
This step aims to inform people about your product or service and create a need for it. In this stage, the goal is to attract large amounts of potential customers that are likely to convert into buyers.
It is important to note that many people may enter this stage but only a small percentage will make it to the end of the funnel.
Some activities you can carry out in this phase are:
Creation of content related to the products or services you/your clients are offering (ebooks, infographics, articles, blog posts, etc.)
Search Engine Optimization (SEO) – through on-page and off-page techniques in order to achieve better positioning in search engines
Email marketing – with welcome emails, newsletters, and use of automated email flows
Consideration: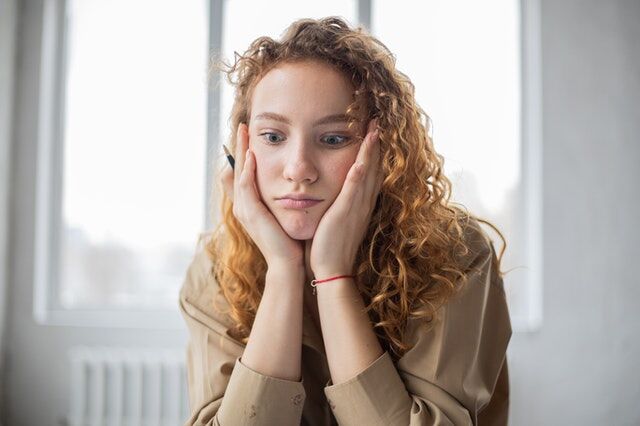 Buyers in the consideration stage are in the middle of the funnel (MOFU). In this phase, you have to prove to potential customers that your product or service can solve their problems.
This is where content marketing plays an important role.
You can generate leads by promoting content such as e-books, videos, how-to guides, and case studies. Make sure you provide valuable answers to their questions.
You're still building brand awareness, but here you also want to differentiate yourself from your competitors by highlighting the benefits of your product.
Use testimonials and customer success stories to show potential clients why they should choose your client over their competitors.
Decision:
This is the final destination where they decide whether to buy your product or not based on your marketing message. This is Bottom of the Funnel (BOFU).
A good lead generation process or strategy will target buyers in all three stages.
Lead generation channels:
You need to get potential customers on your website before trying to convert them into leads. Following are some of the best channels to get the traffic:
SEO:
The best way to generate leads is with SEO. It will help you get highly targeted and relevant traffic, which means you won't waste time with visitors who are not interested in your offer.
SEO is also the cheapest form of marketing, you won't have to pay for ads and it doesn't require money to start building your website.
However, you will have to invest time and effort in creating an SEO strategy for your business.
There are many different steps you should take when developing an SEO strategy:
Do keyword research
Write content based on your keywords
Optimize your website's structure and navigation
Optimize individual pages of your website
Build quality links that point to your site
Monitor your results
PPC Ads:
SEO will usually take months before producing any results. You can use paid traffic to get instant results. Pay-Per-Click (PPC) advertising can be used to quickly generate leads. You'll need to spend some money on platforms like Google AdWords or Facebook ads but it's worth it if you know how to do it right.
Here you have some FB Ads training courses that can come in handy when building your lead gen business:
Facebook Ads Training
Social Media Marketing:
Social media can be used to get high-quality leads at a low cost. It's also the fastest way to grow your business. The only downside is that you'll need to spend time on it daily or hire someone else who will take care of your social channels.
Content Marketing:
Content marketing is another great way to get highly targeted traffic and leads to the customers you generate leads for. It's very important to understand that content marketing is not the same as creating content, just like social media marketing isn't the same as posting on Facebook.
The key difference is this: when you're creating your own content, you're only doing so with a specific purpose in mind. You're creating it for your own business. This means that you have to work extra hard to convince people to convert into leads through your content.
When you're generating leads for other businesses, though, you don't have to worry about convincing people to convert on your content because they've already made that decision before even coming across your content.
They're already interested in what your customer has to offer. Now all you have to do is get them from the top of the funnel all the way down to their website where they can make a purchasing decision.
You can use content marketing for lead generation through several channels:
Email Marketing

Social Media Marketing

Case Studies/White Papers

Guest Blogging/Blogging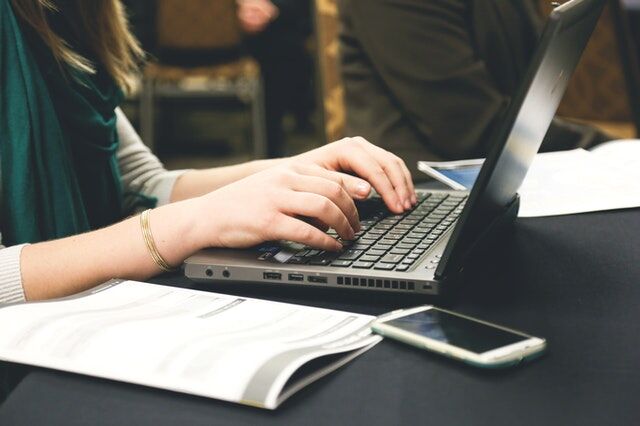 Referrals:
You can get valuable leads by getting customers or business partners to spread your business. You can offer a referral bonus or include a small gift card (like Starbucks) in the package of products you deliver to your customer for them to pass it on when they make purchases for their friends and family.
Email list:
You can use an email marketing platform like MailChimp to create, send, and track your email campaigns. Email is also one of the fastest ways to generate leads if you know what you're doing.
What makes lead generation the most in-demand skill?
Increasing quality leads is the top priority 68% of B2B professionals said that increasing leads is the top priority and 55% said that they would like to increase lead volume.
85% of B2B marketers say lead generation is their most important content marketing goal in 2016.
Lead generation is the most important aspect of any business. If you're not generating enough leads, it doesn't matter how good your product or service is. You will eventually run out of customers to sell to and you'll be forced to shut down the business.
Wrap Up: Start generating leads today
Lead generation can be a complex process, but with the right info, you can use it to your advantage and make huge profits without too much hassle.
Hopefully, this guide has given you the inspiration you need to start a lead generation agency and get it off the ground. The tips above should provide you with ample resources and tools to begin your journey.
But remember: don't just take our word for it—give it a try for yourself!