According to Statista, there are more than 2.14 billion digital shoppers in the world. There are an estimated 24 million online shops. Nearly 33% of these businesses use drop shipping as a fulfillment model.
Project Pioneer promises to teach you how to start and grow a dropshipping business. Connor Shelefontiuk is the person behind the course. Connor managed to overcome his video game addiction to create a $400,000/month eCommerce business. You will get to learn a lot from his success (and failures).
But before we get to the review of the Project Pioneer course, let's talk a little about dropshipping.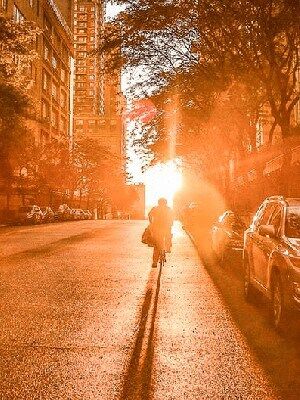 Do You Want the #1 Rated Semi-Passive Income Business?
Semi-Passive
Recurring Income
Live Bootcamp
80% of the Work Done for you
Proven Experts
Why Dropshipping?
If you want to start an online retail business, you will be hard-pressed to find a better option than dropshipping. Here's why dropshipping is a great choice:
Dropshipping is a low-cost business model. When you use a drop shipper, you don't pay until you sell the products.
Easy order fulfillment and easy shipping. You get to spend more on product improvement, marketing, and customer service.
Sell your products globally and grow your business. Dropshipping suppliers offer worldwide warehousing and fulfillment.
You are not stuck with just one product or supplier. You can always test new products, suppliers, and channels of distribution. It is easy to experiment and determine what works and what doesn't.
What's the catch?
Platforms like Shopify and dropshipping plugins have made it incredibly easy to launch an online store. The low barriers to entry mean insane competition. It would help if you did everything right from the word go. It includes choosing your niche to product sourcing and marketing to conversion optimization.
Trying to figure everything out will take a lot of time (and money). Project Pioneer gives you the blueprint that you will need to succeed as a drop shipper.
What's Inside Project Pioneer training program?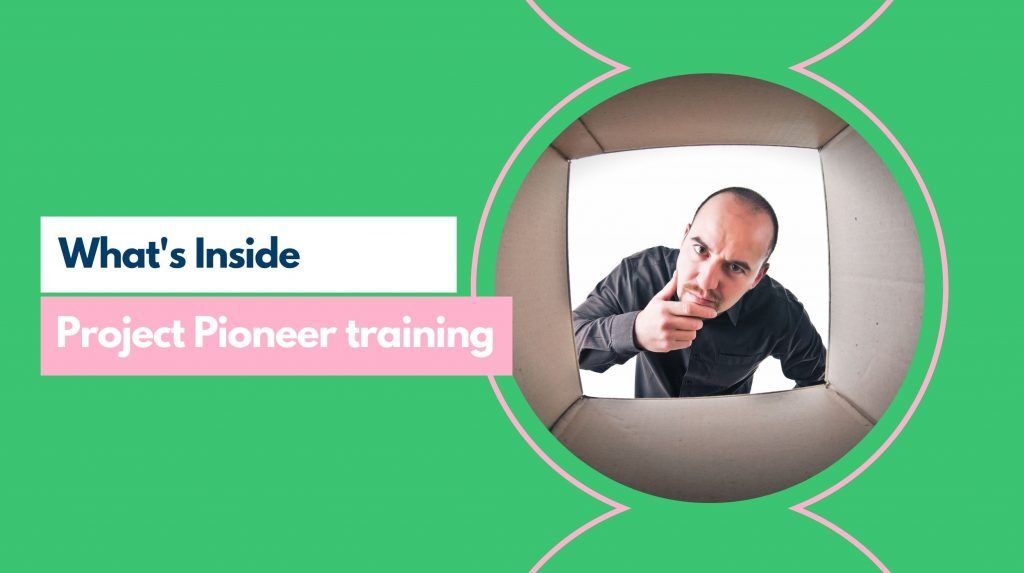 The course is divided into nine modules with more than 75 video lessons. These modules cover everything from setup to product sourcing and testing to scaling. Let's go through them one by one and see what you're going to get.
Who is Connor Shelefontiuk?
The course starts from a welcome section where Connor Shelefontiuk introduces himself. The story is no different than the stories of other successful entrepreneurs. Connon doesn't come from a wealthy family. He didn't go to university. In fact, he was home-schooled, so he doesn't have the conventional education or degrees. He talks about his struggles with video game addiction and some small jobs before making it big with eCommerce. Thankfully, it's a quick intro, and Connor doesn't waste much time showing off.
Module 1: The Mindset
The first module will help you make your mind up. It starts from the video that explains what's dropshipping and why you need to be doing it. The introduction wasn't necessary, but it's always good to be reminded of what you are doing and why. It is followed by lessons about the importance of cash flow or why failure is important to learn.
Module 2: Everything you need to get started
The second module starts from the secret sauce to successful dropshipping. Connor believes in the power of testing, which makes perfect sense. Many people waste time doing market research and a hundred different types of analysis instead of doing the real thing, i.e., start selling. The Pioneer method is more practical. It encourages you to do the testing by selling a few products. The testing has to be done methodically. Connor gives you a plan to set up a store with minimum cost and effort and start testing different products. This module will also teach how to set up a FB ad account because you need paid traffic to make the sales.
Module 3: Identify & Take Action
The third module is probably the most crucial part. It starts by laying out the Pioneer method that will help you find hot selling products. My favorite part is when Connor takes you through the process of finding a hot selling product. The next two lessons teach you how to create a highly converting product page. You will also learn how to create video or image ads on Facebook.
Module 4: Test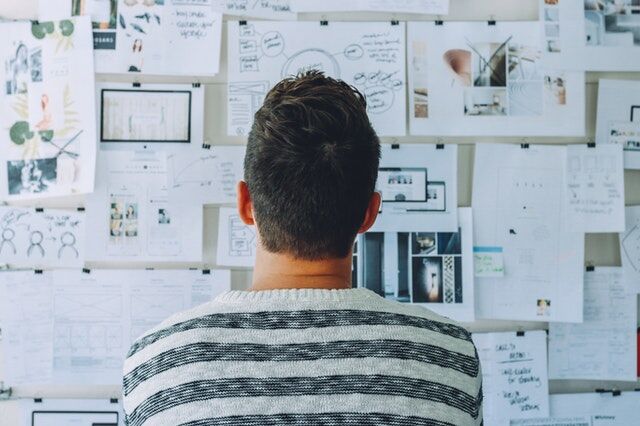 The fourth module is all about testing via Facebook Ads. It talks about the importance of structured testing. You will get a detailed demo where Connor sets up a testing campaign. The module ends with a briefing on how to analyze results and optimize. It's a short module but a significant one.
Module 5: Optimize
Now that you have set up a website, landing pages, and ad campaigns, it is time to optimize. It is the step that differentiates the winners from losers. Very few people had the luck to be profitable right from their first campaign. Most people lose heart and quit, but some are stubborn enough to stick around. Many times, your ads don't work because you are not targeting the right people. This module explains how to optimize by making changes to the audience. The optimization module also covers retargeting and lookalike audiences, which is extremely important.
Module 6: Scale
It's time to get down to business. Once you have figured the right combination of ads and landing page to be profitable, you can quickly scale and see the profits multiply. It's easier said than done, though. You will learn multiple scaling techniques in this chapter. There's budget scaling, audience scaling, ad scaling, and mass duplication. All of these sections will show various ways to grow and expand your business.
Module 7: Maintain & Replicate
The seventh module is a quick one, and it talks about the importance of rinse and repeat. You have found a successful product, and you are getting good profits. It's now time to go back and find another one. You will improve and get better results with each attempt because of the learning process.
Module 8: Email & SMS Marketing:
This module is given after the Maintain and Replicate part, which makes it sound like an afterthought. But it is equally important. Email and SMS marketing are crucial because paid traffic is not cheap. If you can convert them into subscribers, it will cost less to reach them via emails or SMS. Then there's the abandoned cart retargeting that can be so effective. The eighth module talks about the best tools, marketing flows, and campaigns to run an email or SMS marketing campaign successfully.
Module 9: Bonus
The training program ends with a bonus module. For a product launch, it has video recordings of Conner setting up landing pages, ad campaigns, etc. It will serve as a good revision and a reminder that it's now time for you to take action.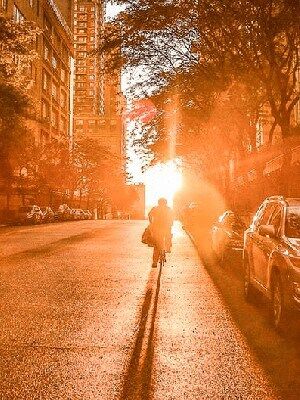 Do You Want the #1 Rated Semi-Passive Income Business?
Semi-Passive
Recurring Income
Live Bootcamp
80% of the Work Done for you
Proven Experts
Is Project Pioneer a Scam?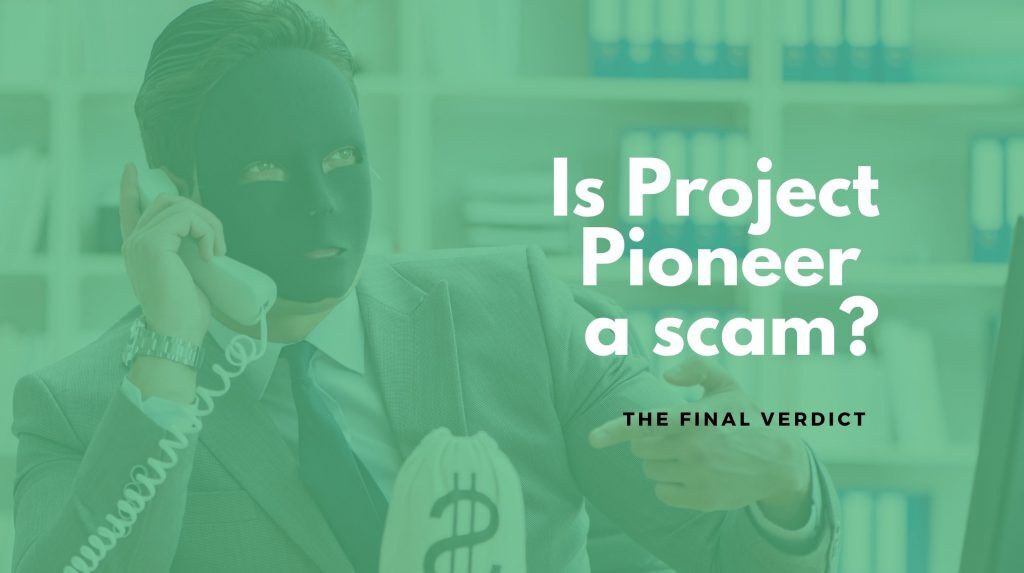 You probably know the answer to this question by now. Project Pioneer is not a scam. It's not even those "make money online" courses that are full of rosy promises and nothing of substance. It is comprehensive training for anybody looking to launch an online store. Even if you have an online store, you will benefit from taking this course.
Who is this course for?
Anybody who wants to launch an online store while using drop shipping as the fulfillment model
You can still learn and gain a lot even if you are not using drop shipping. Just skip the first three modules and go straight to the modules that discuss testing, setting up Facebook campaigns, and optimizing.
You can also take the course to learn about online sales generation. This will help you start a career as an eCommerce marketing expert.
After taking this course, you can also sign up as a Shopify partner and help people with everything from setting up stores to making sales.
Good things about Project Pioneer:
It is a comprehensive program, but you will never feel dragged. Every single video serves an essential purpose.
Connor Shelefontiuk is a young self-made entrepreneur. He doesn't try to be a life coach or mentor in any of his lectures. The video lessons are practical. He usually shows what he is talking about, which makes it extremely easy to understand and implement.
The eCommerce business is projected to grow in the coming years. You will learn a skill that will be relevant for many years to come.
How profitable is dropshipping?
Dropshipping is a great way to start an eCommerce business. But it requires some initial investment of time and money. Here are the numbers if you were to begin dropshipping full-time with no prior experience or knowledge.
– 100 Units of Inventory (price per unit = $30)
– Retail price = $50
– Profit per unit = $20
– Total profit of 100 units ($20 x 100) = $2000
Remember the cost of advertisement. You will need a ROAS of 800% or more to be profitable, which means getting 15 sales for every $100 you spend on ads. That's not easy, which is why you need a calculated approach. Project Pioneer gives you the training and the tools to achieve your goals.