If you've been looking to make an income online, then I bet you've heard about affiliate marketing.
Affiliate marketing is one of the most profitable markets on the internet today. Anyone can do it, and anyone can be successful at it.
But it's also an incredibly competitive business model.
So if you want to succeed in this market and achieve big results, you need a good foundation of knowledge — and that's what we help you build in this step-by-step guide.
If you've ever looked at affiliate marketing and thought "I want to do that, but I have no idea where to start"… this guide will have you up and running in no time.
You'll learn:
What affiliate marketing is and how does it work
Pros and cons of affiliate marketing
How to get started with affiliate marketing
Let's jump right in.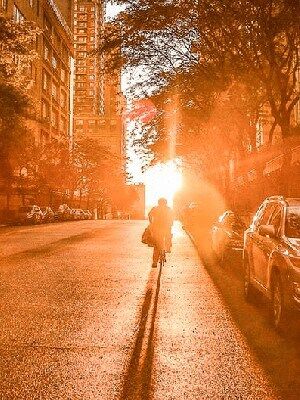 Do You Want the #1 Rated Semi-Passive Income Business?
Semi-Passive
Recurring Income
Live Bootcamp
80% of the Work Done for you
Proven Experts
What is affiliate marketing?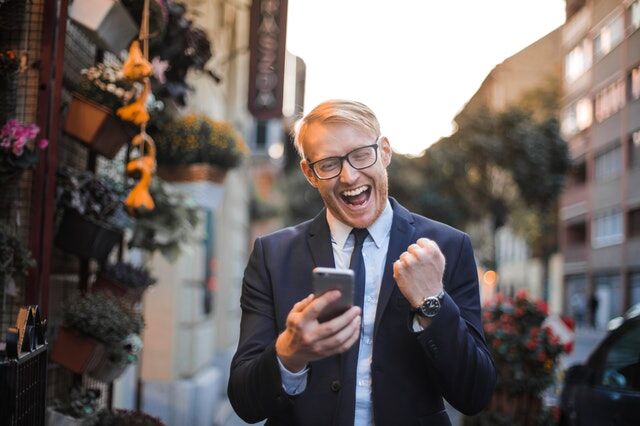 Affiliate marketing is a type of performance-based marketing in which a business rewards one or more affiliates for each visitor or customer brought by the affiliate's own marketing efforts.
Think about it this way:
The big-box retailer Target may have a sale on TVs. Your friend Bob tells you about it, and you check it out. You buy a TV at a great price. For telling you about the sale, Target gives Bob a commission or percentage of the sale.
That's affiliate marketing in a nutshell.
This industry has four core players:
The merchant (also known as 'brand' or 'retailer') is the organization that creates and owns the product.
The network (that contains offers for the affiliate to choose from and also takes care of the payments)
The publisher (also known as 'the affiliate') is the individual who promotes the merchant's products through an affiliate program, earning commissions based on sales or other actions generated by their referrals.
The customer is the user who visits the promoter's website and purchases products or services via its referral links.
How does affiliate marketing work?
The process is simple:
You partner with a brand and get a referral link.
You start promoting the company's products using that link through blogs, social media posts, sponsored content, or even through your own eCommerce store.
If you sign up with an affiliate program, you will be getting access to a set of digital tools that help you promote the company's product, generate leads, and drive sales.
When your visitors click on your affiliate link and make a purchase from the brand, you get paid.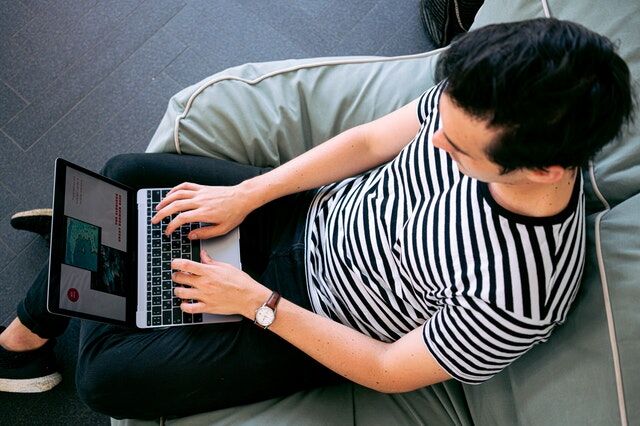 How to learn affiliate marketing this 2022
You can also check this out for some other great affiliate marketing online training courses.
Now, you can get paid with affiliate marketing in a few different ways: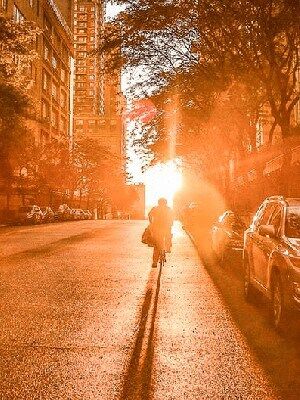 Do You Want the #1 Rated Semi-Passive Income Business?
Semi-Passive
Recurring Income
Live Bootcamp
80% of the Work Done for you
Proven Experts
Affiliate Marketing Models
Pay-Per-Click (PPC)
In this model, you don't even have to close any sales; just earn money by bringing traffic to a brand site through your links.
Here's an example:
You make an ad on Google AdWords promoting some company's product. A person finds this ad and clicks it, but once they're on the sales pages, they bounce and don't purchase anything.
In this scenario, you still get paid just because you generated a click.
What's the catch?
Well, this is a very uncommon affiliate marketing model. It's pretty risky for both parties (you and the brand) and usually benefits only very large affiliates with huge marketing budgets available.
Pay-Per-Lead (PPL)
In PPL programs, you are paid for every lead – such as an email address or phone number – provided by the visitor in exchange for access to a service or product.
You can find PPL programs in industries like insurance, home services, or financial services where the merchant pays for valid user information like a name, email address, or phone number.
Pay Per Sale (PPS)
This is the most common type of model.
In it, the merchant pays you a percentage of the customer's purchase price when they buy through your referral link. The more sales you generate from your blog or social media accounts, the greater your payouts will be.
Is affiliate marketing dead in 2022?
The answer is no.
Neither will it ever be. It has, however, evolved. What worked a few years ago is no longer valid. The importance of social media has increased greatly of late.
You can still make a lot of money with affiliate marketing. If you are looking to start, here are some pros and cons to consider.
Pros of affiliate marketing
1) low entry cost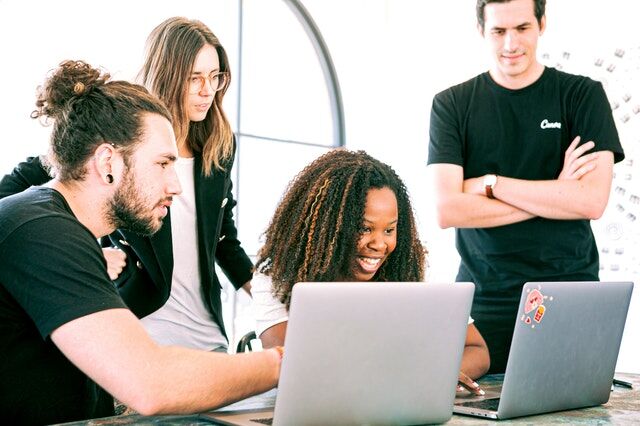 The first proof of affiliate marketing is that you don't need to have a big budget to get started.
Since the merchant is responsible for creating the products, dealing with technical issues, shipping, customer service, and refunds, you don't have to worry about anything except promoting your website.
The only upfront cost you will need is buying a domain name and hosting for your website if you are going to build your own site. If you are going to use an existing platform (like Amazon, eBay, or other sites), then there are no real costs involved at all.
This means that almost anyone can start an affiliate marketing business with little or no money.
2) High-income potential
Affiliate marketing is an excellent opportunity for online entrepreneurs to make money.
Unlike most other online businesses, you don't need your own products or inventory, and there are no start-up costs. You can make money without being a master writer or designer, without coding, and without any technical knowledge.
All you need is time to build up your traffic and audience, and the amount of income that you can generate is unlimited.
You can earn $1 or $1 million in affiliate marketing. The only limit is how much time and effort you put into it.
3) Flexible schedule
Being an affiliate marketer comes with the freedom that you can decide how much time to spend on your business. You can take it as casually or seriously as you want, depending on your goals and current lifestyle.
As an affiliate marketer, you work as an independent contractor. You don't have to answer to anyone (unless you have a coach or a mentor). You are free to determine what type of content to create, where and when to publish it, and when and how to promote them.
This flexibility is great for entrepreneurs who value freedom and independence.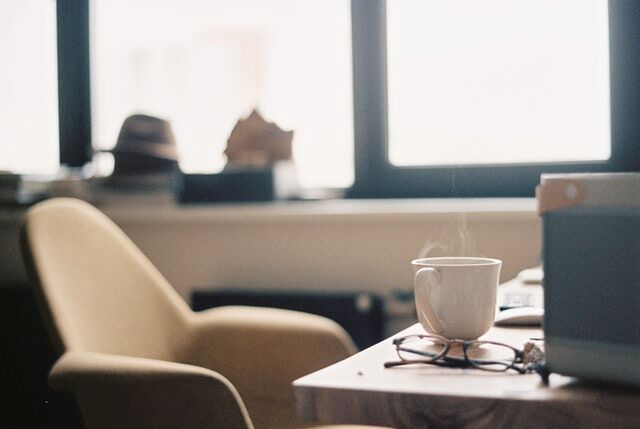 4) Extensive marketplace
With the popularity of the affiliate marketing business model, there are now a plethora of merchants to choose from.
This means that you can pick and choose the merchants that best fit your niche, and you can also advertise products in a huge range of categories.
The benefit of having such a vast marketplace at your fingertips is that you can easily find new profitable niches to target as well. You might notice gaps in the market where products are missing or where advertisers are not offering an affiliate program.
Once you have identified these gaps, you can start creating content around these topics to target them.
Cons of affiliate marketing
1) High-competition
Affiliate marketing can be a cutthroat industry, and if you are not prepared to handle the competition, you'll be left in the dust.
If you want to earn a substantial income through affiliate marketing, then you need to be prepared to work hard at beating out your competitors.
The amount of money you earn per visitor depends on the affiliate program, your traffic, and the percentage that the merchant pays. If you're just starting out with affiliate marketing, it can be tough to compete with other affiliates who are already established in their niches.
Lots of new affiliates struggle to get visitors to their sites, so they don't even make back their costs.
If you aren't willing to put in the right amount of effort, then affiliate marketing might not be for you. There's a lot of competition and all it takes is one person who is willing to work harder than you are for them to get ahead.
2) Commission-based payment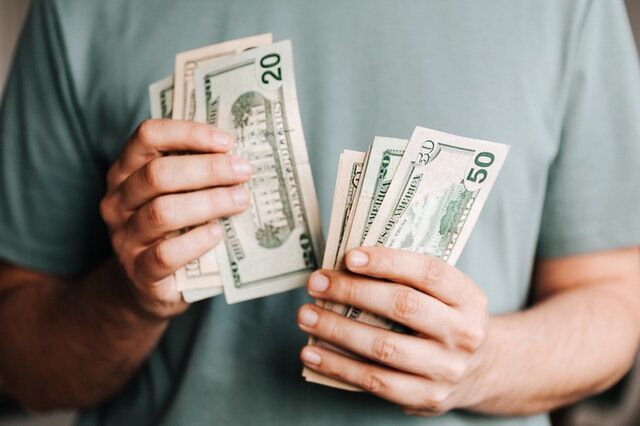 The payments are primarily based on sales, so if the product or service you're promoting doesn't sell well, then you won't make a profit.
This is a risk in any type of business, but it can be particularly difficult to get started with affiliate income. If you don't have a big enough audience (or if your audience isn't loyal enough) then you won't be driving enough sales to make a comfortable living.
Your payment will also depend on the kind of products you promote.
Some high-end products such as electronics and designer clothes have very low commissions (as little as 1%), while other lower-priced items such as books or fashion accessories have commissions as high as 50%.
3) Steep learning curve
While there are many true stories of Internet entrepreneurs amassing small fortunes by delivering high-converting referral leads to affiliate businesses, this relatively straightforward concept isn't always as simple to execute as it appears.
Success with affiliate marketing requires a significant time commitment, especially at the beginning.
You have to educate yourself on the industry, establish yourself as an expert in your niche and build an audience who trusts you before you can offer them any value.
This means you can't simply put up a low-quality blog post filled with advertisements for services you're promoting.
You need to be able to deliver value while still making enough money to keep your business afloat -and that's not easy at all!
How get started with affiliate marketing
Step 1. Find the right affiliate marketing niche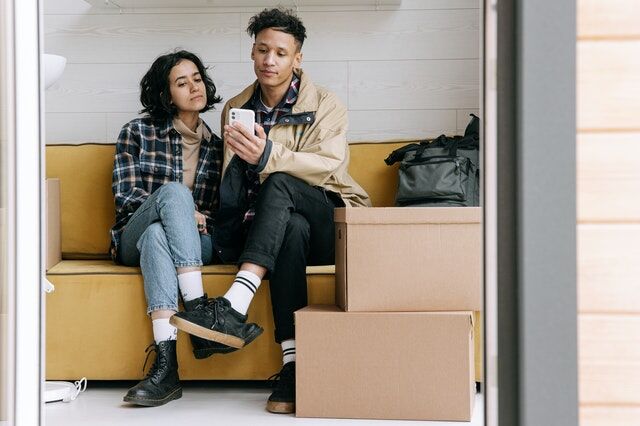 You want to choose a niche that you can become known for. You want it to be very specific, but also broad enough that you don't have to reinvent the wheel in order to sell something.
Here are the steps to choosing your affiliate marketing niche:
1. Brainstorm your interests
Just like with any business, it's good to start with something that you're passionate about. After all, you'll be writing about this topic a lot!
One key to picking a great niche is not just thinking of topics that interest you but also thinking of topics that other people might be interested in. Make a list of things you're passionate about and things that might be interesting to others.
If you can't think of anything off the top of your head, don't worry! You don't have to come up with an idea right away.
Think about the products or services you use and love, or the hobbies and activities that bring you joy. Use those as a starting point for brainstorming your niche.
2. Research your market
Once you have an idea in mind, take some time to research what's already out there in terms of guides, books, and articles on the subject matter.
You can also look into online forums and groups for niche hobbyists or professionals who talk about their experiences within the industry.
3. Try the profitability of your niche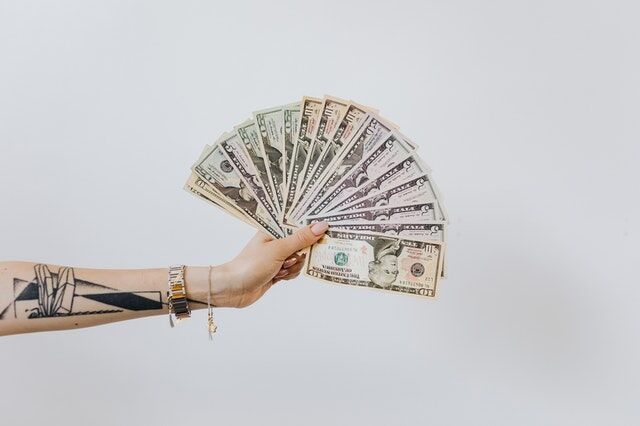 You can use tools like Clickbank's Advanced Search feature to search for products that fit your market and see how many people have bought them over the last three months (a good indication of profitability).
Quora is also another great place to pick up on niches that people are interested in. Simply search for topics related to your niche and see what questions come up repeatedly (and how many views they get).
These are topics that people are interested in and asking about, which means they're likely already buying products on the topic or will be soon.
Step 2: Conduct product research
Once you've chosen a niche, conduct research into the products in that category so you can find some good ones to promote.
The first step in choosing the right product to promote is knowing who your audience is. If you don't know who your audience is, you won't be able to effectively market products or services to them. This can then make it difficult for you to earn money from affiliate marketing because your audience doesn't exist yet!
Successful affiliate marketers understand that their audience, brand, and products all need to work in tandem to produce results. For example, if you have an audience of parents who are interested in shopping deals, then your brand and product selection should reflect that.
Or, if you're a fashion retailer specializing in luxury clothing and accessories for professionals, then you probably wouldn't want to promote diaper bags. Instead, you might want to focus on promoting designer handbags for professionals instead.
To find the right products, you can use sites like Amazon, ClickBank, Rakuten, or eBay.
Affiliate Marketing Networks and Programs
If you're looking for a specific type of product to promote, there are several affiliate networks with thousands of products in different niches that you can choose from.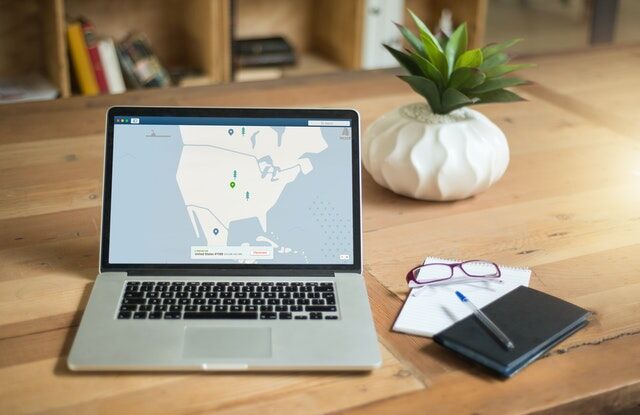 For example, ClickFunnels and CJ Affiliate are two of the best affiliate platforms that offer thousands of product categories.
Don't forget that it's important to understand the commission structure of the affiliate program you're joining.
Some companies make it difficult for affiliates to earn serious income by only offering recurring payments. Some programs don't pay out at all until you've made a certain amount.
Here are some other examples of affiliate programs that offer high commissions.
Step 3: Choose your affiliate marketing channel
There are many different ways to promote your affiliate marketing campaigns. It's important to choose a method that fits with your goals and with your target audience.
Here's a quick rundown of some of the most popular channels:
Blog – If you have an existing blog, you can leverage it to sell products and services. You'll need highly targeted traffic through search or social media, but your blog can deliver conversions.
Social media – Use social sites like Instagram or Youtube to sell products and services. These sites can be used in conjunction with blogs, website pages, or direct affiliate links.
Landing pages – Buy ads on Google or other paid search engines to attract customers to specially designed landing pages that promote products or services you're trying to sell as an affiliate. Paid search is a great way for affiliates who aren't blogging or creating content for websites to convert traffic into sales.
Email Marketing – Send newsletters, deals, and promotions via email to attract subscribers and customers. Your email list should include people who have opted in and agreed to receive emails from you about this type of product or service.
Coupon sites – Use coupon sites like Slickdeals and Coupon Cabin to promote coupons and deals for products or services you're selling as an affiliate
Step 4: Build an audience and promote your product
Now that you've got your affiliate links, you're ready to build an audience and promote your product.
Ultimately, I'd recommend promoting your product in a variety of ways:
Content Marketing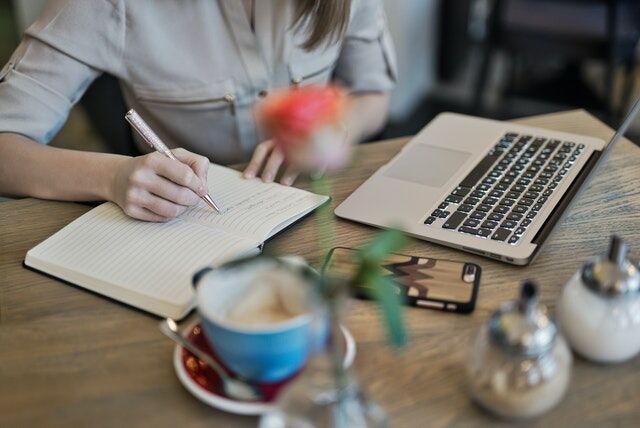 Content marketing is a great way to reach new customers.
People who are ready to buy have done their research. They're looking for a trustworthy resource to validate their decision and point them in the right direction.
One way to build your credibility is with a blog or website that features reviews, comparisons, and other helpful information about the products you're promoting.
Here are some tips:
Keep it focused on your target audience — what problems do they have and what solutions are you offering?
Do keyword research before creating content for your blog/website. Use free tools like Google's Keyword Planner or Keyword Surfer. If people aren't searching for the keywords you're using, there's little chance of them finding your content through organic search results on Google.
Produce consistently good content — better quality means better rankings on Google, more people reading what you write, and higher conversions when you recommend products in articles or reviews.
Social Media
Another way to build an audience is through social media.
Facebook, Twitter, Instagram, Pinterest, and other platforms where people congregate online are great places for affiliate marketing posts. If you can engage your followers with fun and interesting photos, videos, or articles about the products you're promoting, you'll keep them coming back for more every day.
You can also use social media for contests and giveaways that will keep your followers engaged and encourage them to share what they see from your business online.
It's also a good idea to create a Youtube video with information or tutorials about the product and link to your affiliate links in the description.
Email Marketing
You can create an email list of subscribers and send them an email every time you release a new piece of content featuring the affiliate product in question.
A simple way to do this is by adding a "subscribe" button in your main navigation or simply adding a pop-up to your website.
There are many tools that allow you to create email opt-in forms, manage your subscribers and send out automated campaigns (you can use Mailchimp for this).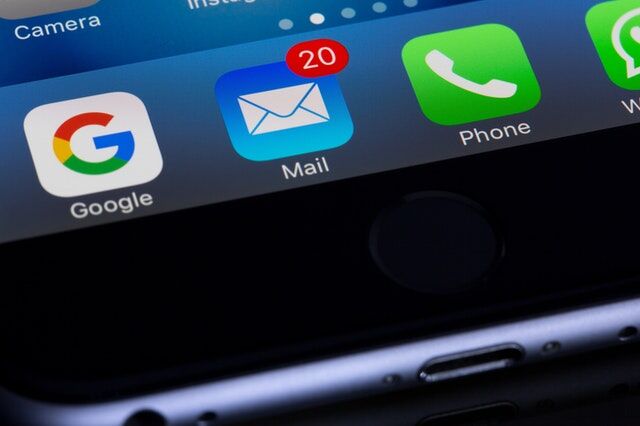 In order to promote your affiliate product, create an email campaign with a link to the product (or service) you're trying to sell. You can also add additional content and more links related to the product in order to increase its perceived value.
This is one of the best ways to promote an affiliate product because people trust emails from people they know and love!
Online Communities
If you're promoting shoes, join groups on Facebook or Reddit that discuss shoes or similar products. You can share information about the products in those communities and get people interested in clicking on your links.
Paid Advertising
The last way to build your audience is by using paid search advertising. You can create a Google AdWords account or buy ads on other sites such as Facebook or LinkedIn if you'd like to pay for traffic that leads directly to your site or product.
These are highly targeted and effective ways of building an audience but will get expensive if you aren't careful.
For example, if you are promoting hand-crafted paper notebooks, you could choose the keyword: "handmade paper notebook" and set a maximum cost-per-click of $1.00. Now, every time someone searches for that term in Google, your ad will show up at the top of the list.
If they click on it, Google will charge you $1 (or less depending on the competition for that search term). This is called pay-per-click advertising or PPC. If your average sale is worth more than $1, this can be a very profitable method of building an audience.
To succeed with PPC marketing, however, you need to do detailed research into what people are searching for and how much advertisers are willing to pay for clicks related to those search terms.
Step 5: Track your progress
You need to always track how your affiliate content is performing, and also use the reports to track what affiliate marketing strategies are working best for you. This will give you an idea of which kinds of content and promotion are most effective at generating commissions.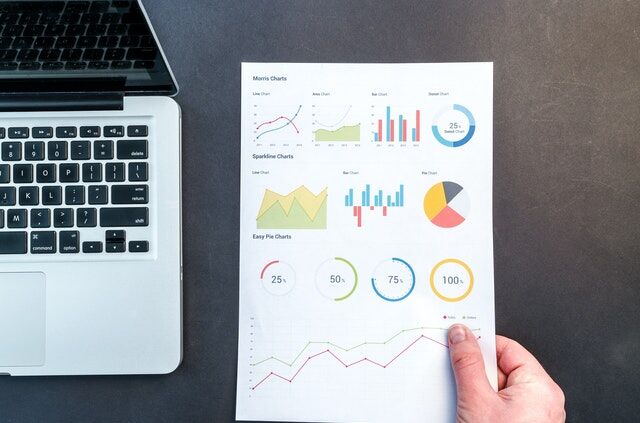 Be sure you are tracking not only clicks but also conversions. That way, you can easily see what is working best in real-time. If you're getting a lot of clicks but very few sales, look at your copy or creatives. Are they compelling enough? Can you make them better?
Takeaway: Anyone can make money with affiliate marketing
Affiliate marketing is a powerful way to make money. I'll be honest, though: it's not nearly as easy as some of the "gurus" would have you believe.
That said, if you put in the work and use the right tactics, you can make a full-time income with affiliate marketing
But the key is, you have to put the process into action. If you just read this article but do nothing with it then you'll be no better off than if you hadn't read it at all.
This isn't rocket science and if you're a complete newbie it isn't going to take long for your efforts to pay off either. So, get started right now, apply these steps, and see what happens for yourself!